Virginia Amber Alert: Brielle Silver abducted in Newport News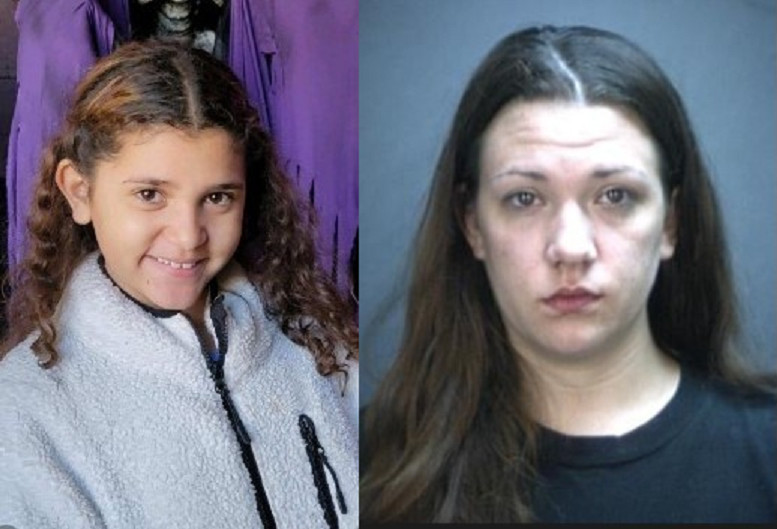 UPDATE: The amber alert has been canceled. Brielle was found safe and unharmed in Georgia and will be reunited with her family. Gould has been taken into custody.
A Virginia Amber Alert has been issued for 9-year-old Brielle Silver from Newport News after she was allegedly abducted by her non-custodial mother, local officials say. Anyone with information is urged to call 911 immediately.
Brielle was last seen at about 10 a.m. on Saturday when she left a dance school on Jefferson Avenue in Newport News. Her father reported that she was picked up from the business by mother, who does not have custody.
The suspect has been identified as 38-year-old Bethany Gould, who is described as a white female with brown hair and hazel eyes, standing 5 feet 4 inches tall and weighing 140 pounds.
"The child is believed to be in extreme danger," police said in the amber alert. Gould has been charged with misdemeanor abduction and an emergency protective order.
Gould is believed to have taken Brielle in a gray 2005 Mercury Mariner with Alabama license plate number 32BM568. The vehicle might have front-end bumper damage on the driver side.
Brielle is described as a 9-year-old light-skinned female with curly brown hair in a ponytail and brown eyes, standing 4 feet 7 inches tall and weighing 100 pounds. She was last seen wearing a black tank top, white shorts and no shoes.
Anyone who sees Brielle, Gould or the suspect vehicle is urged to call 911 immediately, or call the Newport News Police Department at 757-727-2500 if you have any other information that could help investigators.
This is an amber alert. Please check back or follow @BNONews on Twitter as details become available. If you want to receive breaking news alerts by email, click here to sign up. You can also like us on Facebook by clicking here.