2 Pennsylvania State Troopers shot in Juniata County, gunman dead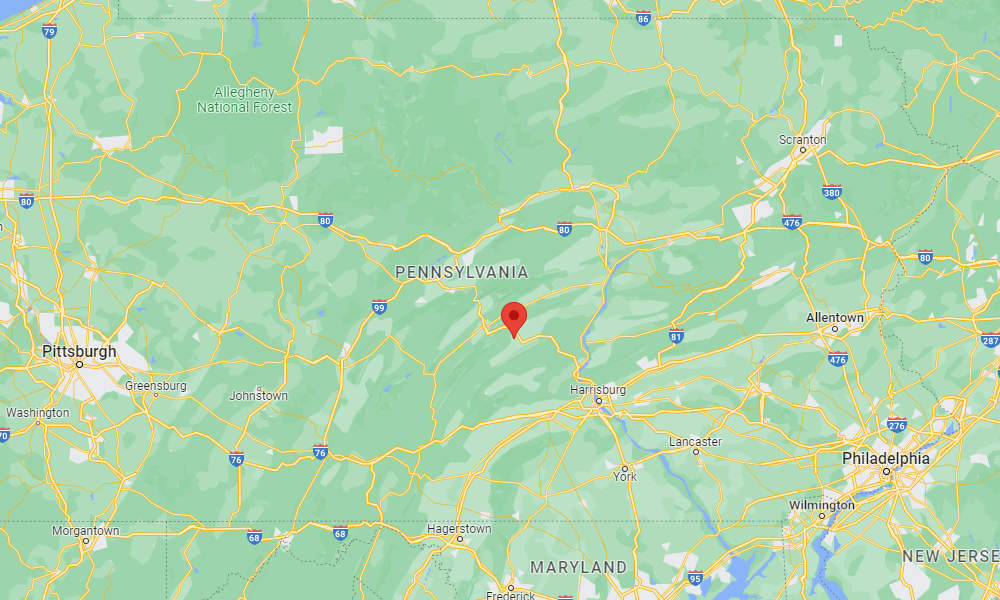 Two Pennsylvania State Troopers have been shot, one fatally, when a gunman opened fire at two separate scenes in Juniata County, local officials say. The suspect died in a shootout.
The incident began at 12:45 p.m. on Saturday when a man, whose identity has not been released, "engaged troopers" near the Troop G, Lewiston Station in Mifflintown, a small community about 32 miles northwest of Harrisburg.
One trooper was seriously injured and taken to an area hospital, where he remains in critical but stable condition.
After a search, the suspect was found in the area of Swamp Road and Baumgardner Drive in Walker Township shortly before 3 p.m., according to a statement from Pennsylvania State Police. Dozens of shots were heard.
"Troopers exchanged gunfire with him. In this exchange, the shooter and a trooper were both shot and killed," the statement said. "There is no threat to the public and the incident is contained."
There was no immediate word on what, if anything, preceded the initial incident in Mifflintown. The names of both the suspect and the troopers involved will be released at a later time.