At least 23 people shot Juneteenth celebration in Willowbrook, Illinois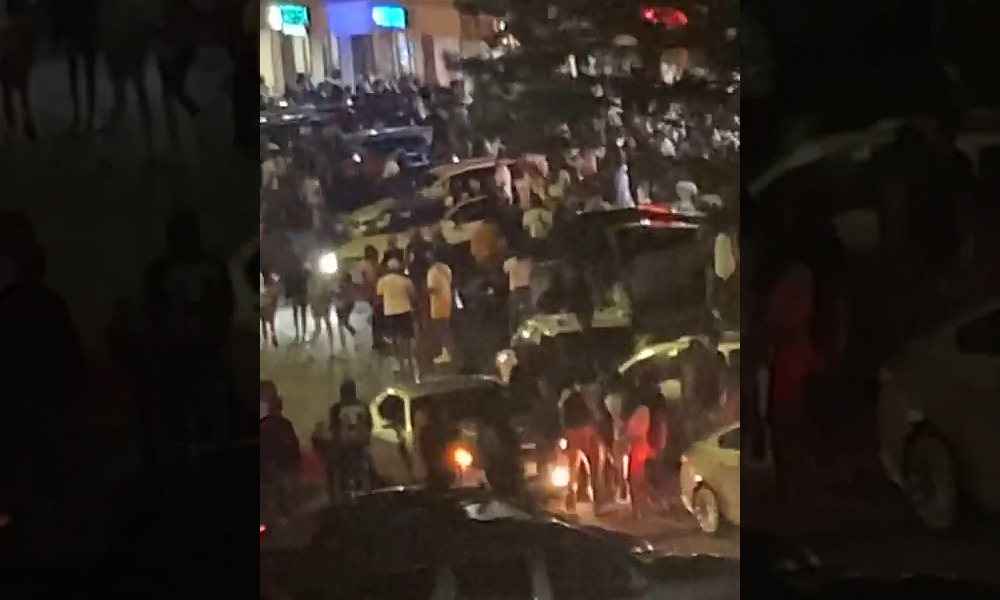 At least 23 people have been shot after gunfire erupted at a Juneteenth celebration in Willowbrook in Illinois, southwest of Chicago, local officials and witnesses say. One of the victims was pronounced dead.
The incident happened just before 12:30 a.m. on Sunday when shots were fired near the intersection of Honeysuckle Rose Lane and Route 83 (Kingery Highway) in DuPage County.
Witnesses said a Juneteenth celebration was taking place outside a small shopping center when the shooting took place. An estimated 200 to 300 people were gathered in the area.
"An unknown number of suspects fired multiple rounds from multiple weapons into the crowd," the DuPage County Sheriff's Office said in a statement. "At this time, we know of 22 victims injured and 1 victim killed by gunfire."
Several other victims were injured while attempting to flee the area, the sheriff's office said.
"It was supposed to be like a Juneteenth celebration," witness Markeshia Avery told WLS-TV. "We just started hearing shooting, so we dropped down until they stopped. They just kept going. After that, we literally scattered away."
The sheriff's office said the Juneteenth celebration had been going for more than 6 hours when the shooting occurred. "At this time, there are no suspects in custody and no known motive for this attack," the office said.