7.2-magnitude earthquake hits Pacific south of Tonga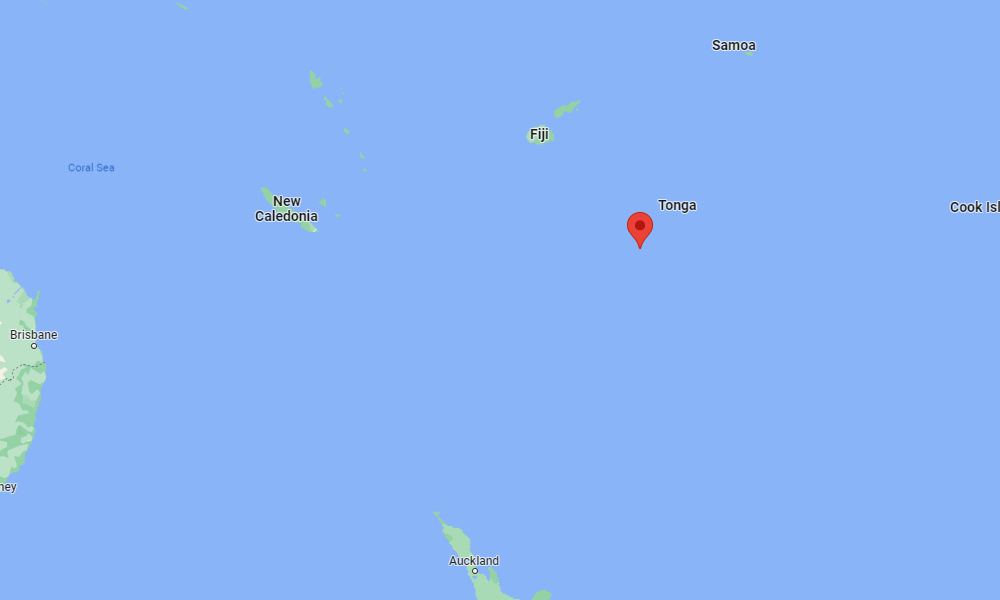 A powerful 7.2-magnitude earthquake has struck the Pacific Ocean south of Tonga, seismologists say. No tsunami warnings have been issued.
The earthquake, which struck at 7:06 a.m. local time on Friday, was centered in the ocean about 281 kilometers (175 miles) southwest of Tonga, or about 735 kilometers (455 miles) southeast of Fiji.
The U.S. Geological Survey (USGS) said the earthquake had a preliminary magnitude of 7.2. It struck about 167 kilometers (103 miles) below the seabed, making it a fairly deep quake.
"Based on the depth of the earthquake, a tsunami is not expected," the U.S. Tsunami Warning Center said in a statement. No tsunami warnings have been issued.
The region is on the so-called Pacific Ring of Fire, an arc of fault lines circling the Pacific Basin which is prone to large earthquakes.
In April, a powerful 7.1-magnitude earthquake struck the Pacific Ocean about halfway between Tonga and New Zealand, causing a small tsunami which reached a nearby island.