'Banging sounds' detected in search for Titanic tourist sub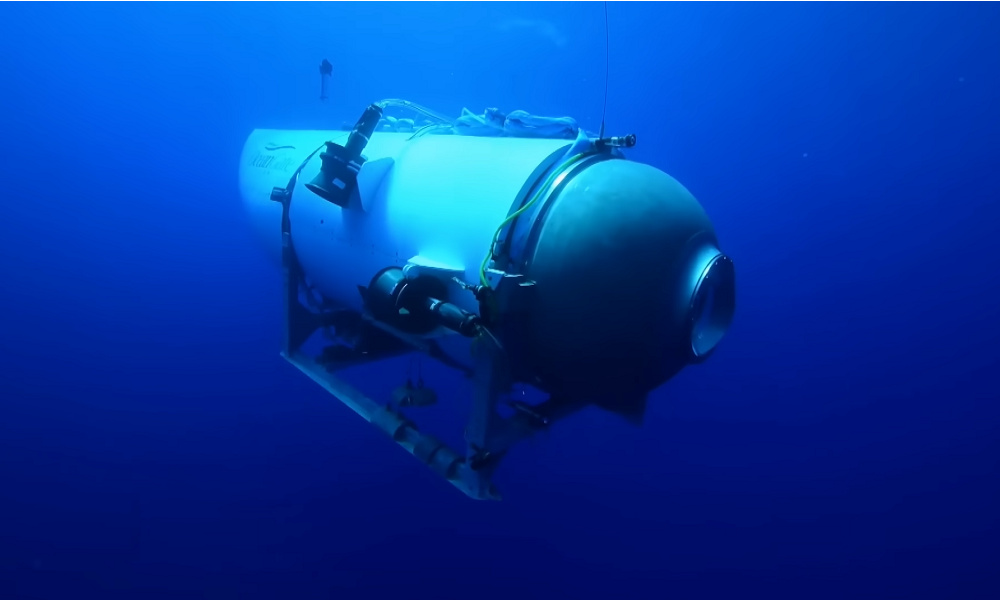 Underwater noises have been detected close to where the Titanic tourist sub went missing, the U.S. Coast Guard reported on early Wednesday, with just over a day left to mount a potential rescue operation.
The noises, at one point described as "banging sounds," were first detected on early Tuesday morning when a Canadian P-3 aircraft deployed sonobuoys near the site of the submersible's last-known location.
"The [P-3] heard banging sounds in the area every 30 minutes. Four hours later additional sonar was deployed and banging was still heard," an internal U.S. government memo reported on Tuesday, first reported by Rolling Stone.
A second memo on Tuesday night reported that "additional acoustic feedback" had been heard.
Just after midnight, the U.S. Coast Guard confirmed that "underwater noises" were detected in the search area. "ROV (remotely operated vehicle) operations were relocated in an attempt to explore the origin of the noises," it said.
The Explorers Club, which is trying to assist in the search and has two members on the sub, said the news had given hope.
"There is cause for hope, based on data from the field – we understand that likely signs of life have been detected at the site," Richard Garriott, the group's president, said in a letter on Tuesday night.
The 21-foot submersible called Titan was taking a small group of passengers to view the wreck of the Titanic when contact was last on early Sunday morning. If the sub is still intact, it will run out of oxygen around 6 a.m. ET on Thursday.
The RMS Titanic, once called "unsinkable" and at the time the world's largest ship, struck an iceberg and sank during its maiden voyage from Southampton, England to New York City in April 1912. More than 1,500 of the 2,224 people on board were killed, making it one of the deadliest marine disasters in history.
In August 2019, an international team of deep-sea explorers visited the wreck on the bottom of the Atlantic Ocean. It was the first manned dive to the ship in 14 years. Footage released back then showed that the condition of the wreck was deteriorating.