Delta Air Lines pilot arrested for drinking too much alcohol before flight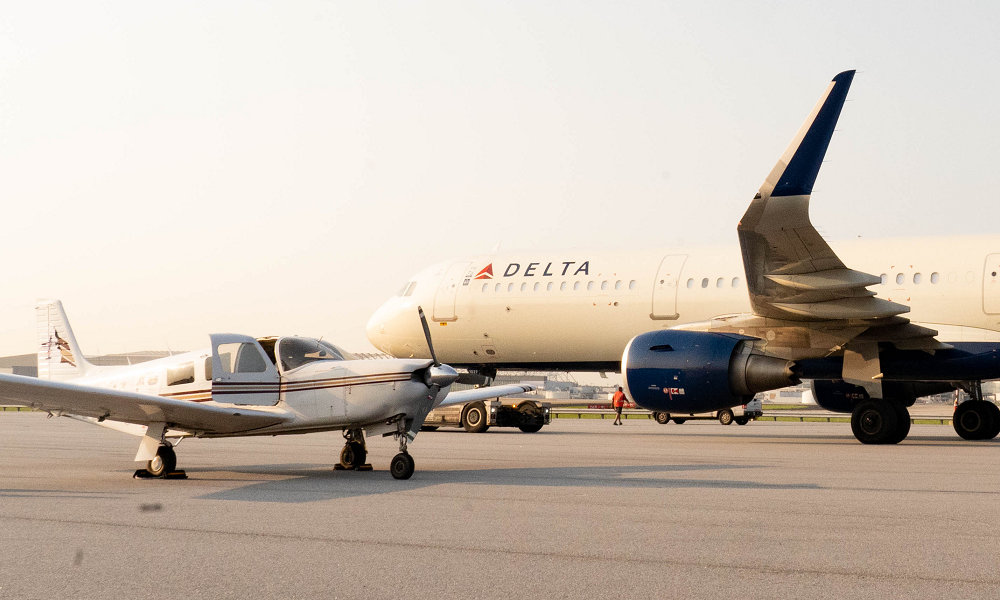 A Delta Air Lines was taken into custody on suspicion of consuming too much alcohol just before he was scheduled to fly from Scotland to New York, officials say. The flight was canceled.
The pilot, a 61-year-old man, was arrested at Edinburgh Airport at around 10 a.m. on Friday, about 30 minutes before the Boeing 767 was scheduled to take off for a 7-hour flight to John F. Kennedy International Airport.
Passengers had already boarded the flight when the pilot was taken into custody.
A police spokesperson confirmed the pilot was arrested in connection with the Railways and Transport Safety Act 2003, which sets the legal limit for a pilot's blood alcohol level at 0.02, compared to 0.08 for driving.
There was no official word on how intoxicated the pilot was or how he was caught. The man has been charged and is scheduled to appear in court on Monday.
Delta Air Lines confirmed one of its crew members had been taken into custody at Edinburgh Airport. "Delta is assisting the authorities with their on-going enquiries," a spokeswoman said.
The flight to New York was canceled for the day and passengers were re-accommodated. "We apologize to customers impacted by this cancellation," the spokeswoman said.
It's not the first time a pilot has been arrested for being intoxicated. In 2016, a United Airlines pilot was arrested at Glasgow Airport for trying to board a flight to Newark, New Jersey. He was later sentenced to 10 months in prison.