Man dies in apparent suicide at the Grand Canyon Skywalk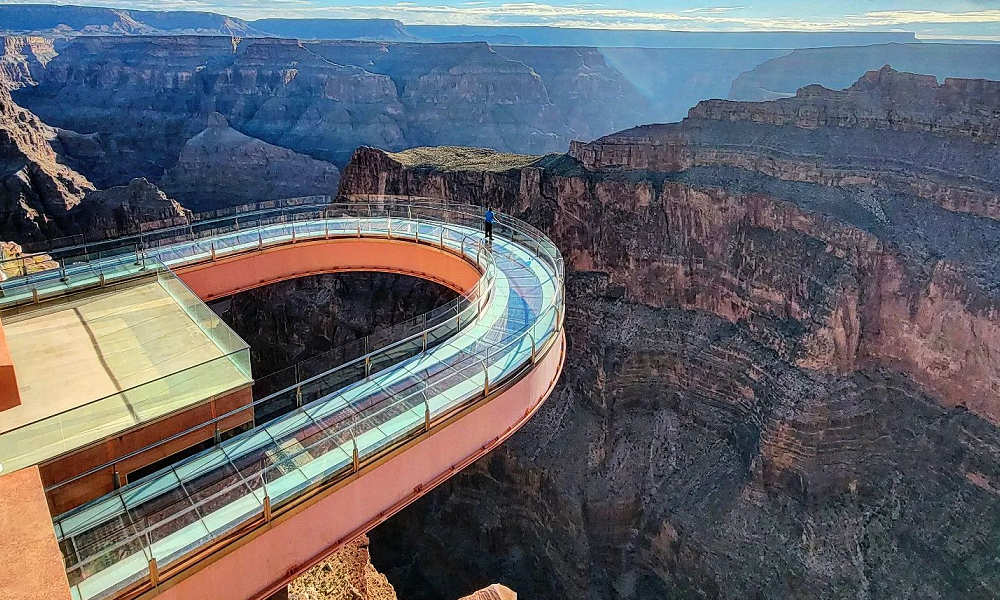 A man in his 30s has fallen to his death in an apparent suicide after going over the edge at the Grand Canyon Skywalk in Arizona, local officials say.
The incident, which had not previously been reported, happened last week when a 33-year-old man "went over the edge" of the skywalk, according to the Mohave County Sheriff's Office.
"Two short-haul technicians (rope specialists) responded with Kingman DPS Ranger helicopter to the scene and determined the man was deceased," the county's search and rescue team said in a statement.
The statement provided no details about the circumstances but said anyone who needs help should call the National Suicide Prevention Lifeline at 1-800-273-TALK (8255).
The skywalk is a horseshoe-shaped glass bridge extending 70 feet (21 meters) out over the rim of the Grand Canyon at a height of about 4,000 feet (1,219 meters). The tourist attraction is managed by the Hualapai Tribe and is located on tribal lands.
Earlier this year, three people died in a group suicide when they jumped from the skywalk at China's Tianmen Mountain. A fourth person, a woman, was stopped from jumping but had already swallowed poison, causing her death.
If you or someone you know is experiencing a crisis related to suicide, mental health or substance use, call or text the U.S. Suicide & Crisis Lifeline at 988 to speak with a counselor in your area. If you're in the UK, call the Samaritans at 116123.