1 dead after tour boat capsizes in New York cave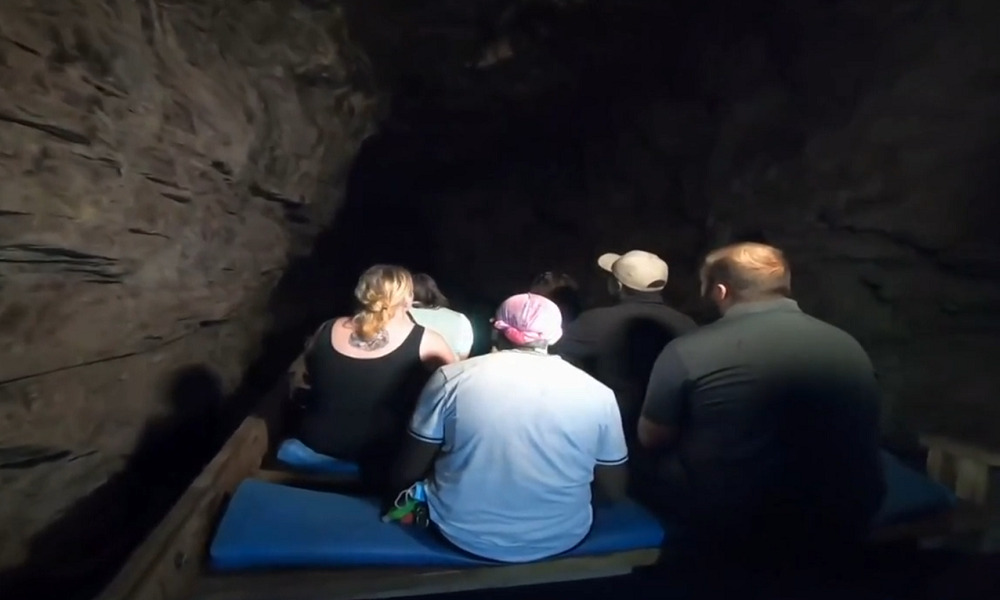 A tour boat with more than 30 people on board has capsized in a cave in Lockport, New York, injuring several people, local officials say. Everyone has been pulled from the water.
The incident happened just before 11:30 a.m. on Monday when a boat with up to 36 people capsized at Lockport Cave in Lockport, a city in Niagara County, about 20 miles northeast of Buffalo.
Everyone was pulled out of the water by 12:30 p.m. but their conditions were not immediately known. Eastern Niagara Health System confirmed that four people were being treated for non-life threatening injuries.
"Lockport Police and Fire departments, as well as several other agencies, are currently working to assist parties that were on a boat that capsized in the Lockport Cave tours," police said in a statement. "The incident is still ongoing."
Lockport Cave was created roughly 150 years ago and tours have been conducted since 1977. The boat ride is described as one of the longest underground boat rides in the U.S.
BNO News is building a platform to make the media and government in the U.S. more transparent. A global newsroom where anyone can access raw, unfiltered information. Help us make CivicWire a reality: become a founding member at civicwire.com.