Strong 6.5 quake hits off the coast of Central America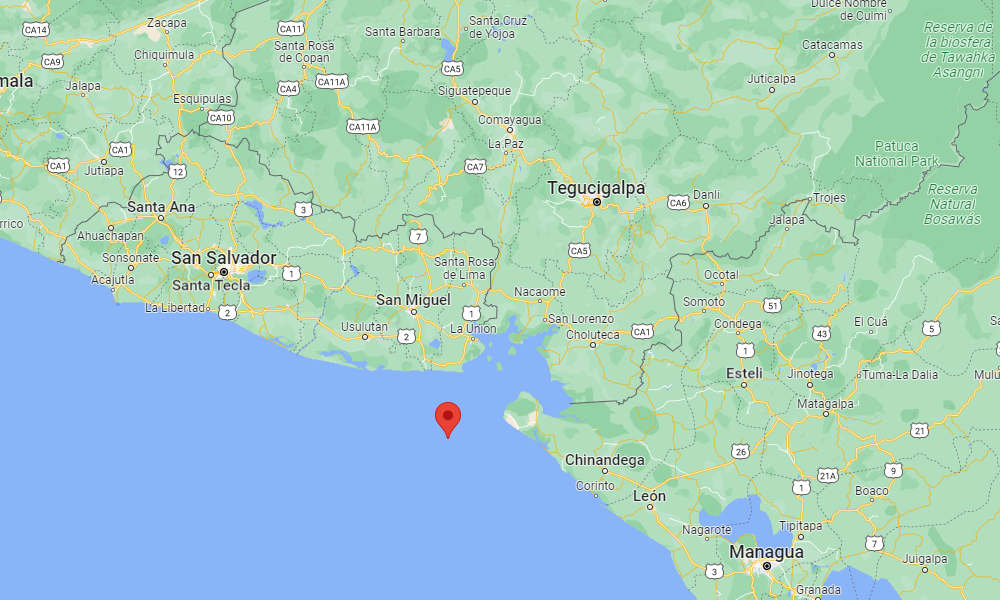 A strong 6.5-magnitude earthquake has struck off the coast of Central America, with shaking felt across parts of El Salvador, Honduras and Nicaragua, seismologists say. No tsunami warnings were issued.
The earthquake, which happened at 6:22 p.m. local time on Tuesday, was centered about 76 kilometers southeast of San Miguel in El Salvador or 94 kilometers west of Chinandega in Nicaragua.
The U.S. Geological Survey (USGS) said the earthquake measured 6.5 and struck about 69 kilometers below the seabed. El Salvador's Ministry of Environment put the magnitude higher, at 6.8.
Minor damage has been reported at multiple locations but there were no immediate reports of injuries. Tremors were felt across parts of El Salvador, Honduras and Nicaragua.
"Long and strong," a resident in San Salvador, about 163 kilometers from the epicenter, told EMSC. Several other people in the region gave similar descriptions.
According to computer models from the USGS, as many as 13 million people may have felt Tuesday's earthquake, including an estimated 755,000 people who may have experienced "strong" shaking.
No tsunami warnings have been issued.
"Based on earthquake information and historic tsunami records, the earthquake is not expected to generate a tsunami," the U.S. Tsunami Warning Center said in a statement.
Central America sits on the Pacific Ring of Fire, an arc of fault lines circling the Pacific Basin which is prone to large earthquakes.
WATCH: Strong earthquake hits El Salvador pic.twitter.com/uvPOu3LYLS

— BNO News (@BNONews) July 19, 2023