Sharks attack Russian boat off Australia, 3 rescued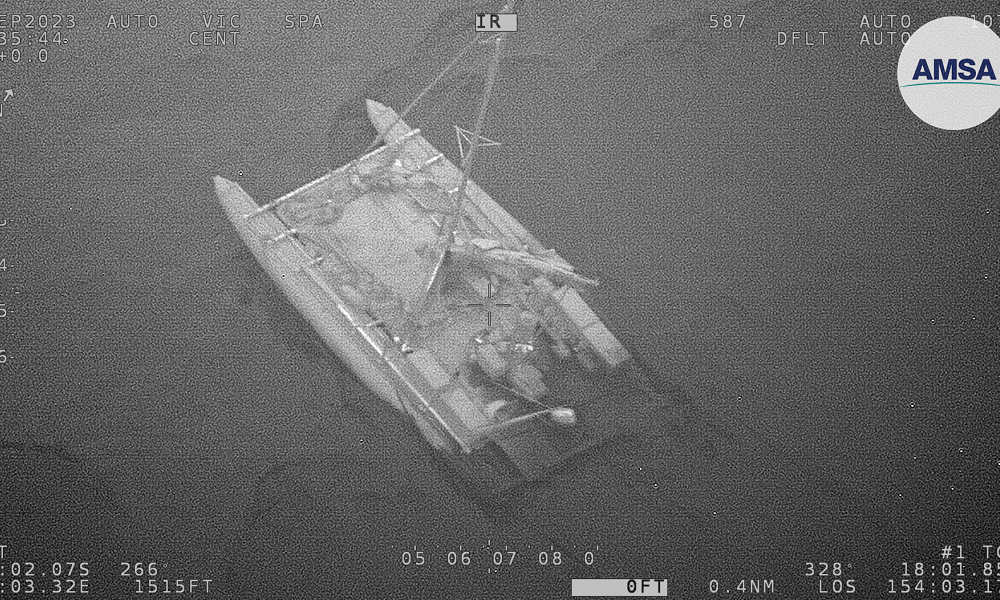 A Russian boat was damaged after multiple shark attacks in the Coral Sea off Australia, local officials say. The three people on board were rescued.
The Australian Maritime Safety Authority (AMSA) said it picked up an emergency position-indicating radio beacon (EPIRB) from the Russian-registered boat at around 1:30 a.m. on Wednesday.
The vessel, the 9-meter inflatable catamaran Tion, departed Vanuatu and was heading for Cairns in Queensland when its hull was damaged by "several shark attacks."
AMSA requested assistance from the Panama-flagged vehicle carrier Dugong Ace while sending the Challenger Rescue Aircraft to the scene, about 835 kilometers southeast of Cairns.
"Dugong Ace successfully conducted the rescue and collected three people: two Russian and one French citizen," the agency said in a statement. "They are due to arrive in Brisbane on Thursday morning."
AMSA said the incident serves as a reminder to always carry a distress beacon while on the water.