U.S. Marine Corps plane crashes in Mississippi, killing 16 people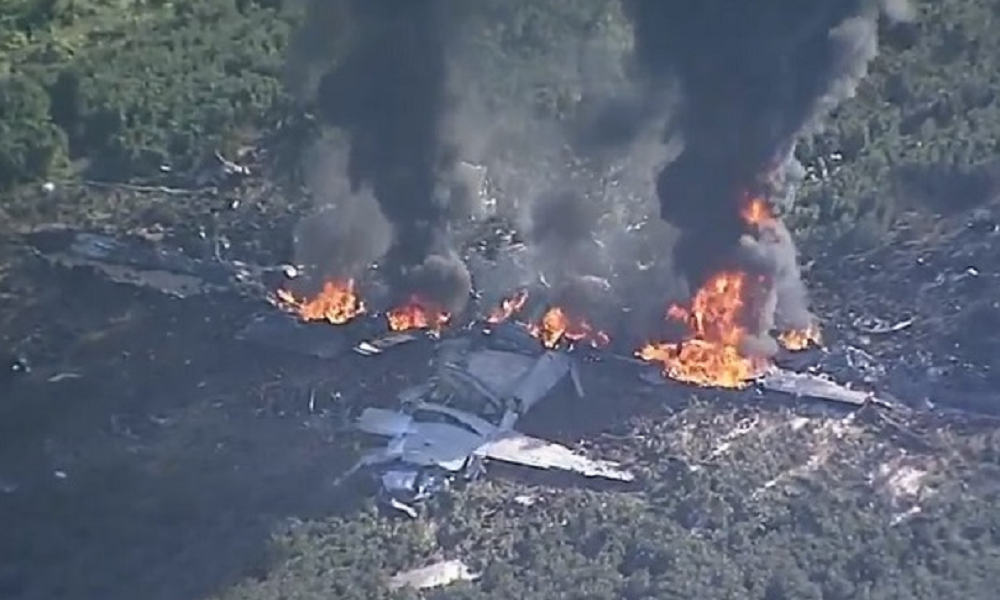 A U.S. Marine Corps refueling plane has crashed in a field in northwest Mississippi, killing all 16 people on board, local authorities say. It is the deadliest aviation disaster in the United States in more than 8 years.
The accident happened at about 4 p.m. on Monday when the KC-130 Hercules aircraft went down in a soybean field near Greenwood in Leflore County. Photos and videos showed thick plumes of black smoke billowing from the scene.
Leflore County Sheriff Ricky Banks said 16 people are believed to have been on board the four-engine military refueling tanker, which was completely destroyed. A total of 12 bodies had been recovered as of 9:30 p.m. but county officials said there were no survivors.
Greenwood Fire Chief Marcus Banks told the Greenwood Commonwealth newspaper that the debris field is about 5 miles in radius, indicating that the aircraft fell apart in mid-air. There was no immediate word on the cause of the crash.
The plane belongs to the U.S. Marine Corps but the identities of those on board are not yet known.
Mississippi Governor Phil Bryant, in a message posted on social media, asked citizens to join him and his wife in "praying for those hurting after this tragedy," adding: "Our men and women in uniform risk themselves every day to secure our freedom."
Monday's crash is the deadliest aviation disaster in the United States since February 2009, when Colgan Air Flight 3407 crashed on approach to an airport near Buffalo in New York state, killing all 49 people on board as well as one person on the ground.