Fire kills 24 people at drug treatment center in Azerbaijan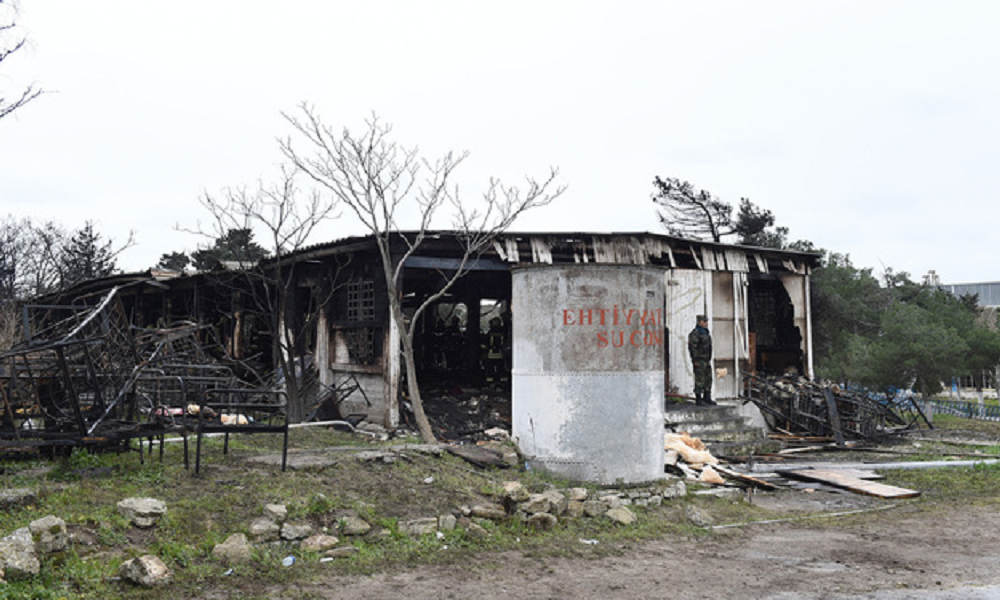 A fire broke out at a drug rehabilitation center in Azerbaijan's capital on early Friday, killing at least 24 people, the government said. Dozens more were rescued.
The incident began at about 6:10 a.m. local time on Friday when emergency services in Baku were called to a fire at the one-story Republican Drug Rehabilitation Center.
A joint statement from the prosecutor's office and the interior ministry said 24 bodies were found at the scene of the fire. Thirty-one others were rescued.
It took firefighters nearly 2.5 hours to extinguish the blaze, which completely engulfed the wooden structure. President Ilham Aliyev later visited the site.
Investigators said the fire appeared to have been the result of an electric fault. A criminal investigation was opened by the prosecutor's office to investigate the circumstances.