U.S. warns of threat in Mexican resort of Playa del Carmen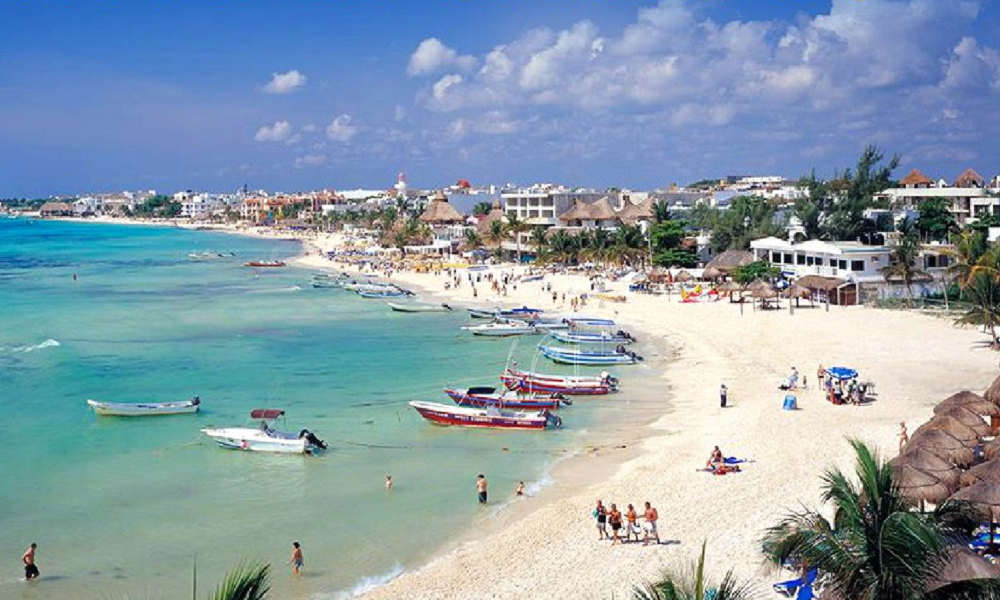 The U.S. Embassy in Mexico has banned government employees from traveling to Playa del Carmen as a result of a "security threat," but the local governor's office said it's not aware of any threat to the popular beach resort.
The embassy said late on Wednesday that, as a result of a "security threat," U.S. government employees are prohibited from traveling to Playa del Carmen and the U.S. consular office in the city has been closed until further notice.
Specific details about the threat were not released, but the embassy advised U.S. citizens in Playa del Carmen to be aware of their surroundings and to exercise caution. It also advised U.S. citizens to purchase travel insurance which includes medical evacuation.
Playa del Carmen is located on the Yucatán Peninsula in eastern Mexico and is close to some of the country's most popular tourist destinations, such as Cancun, Cozumel and Tulum.
The local governor's office, responding to the alert, said U.S. visitors remain welcome in the state of Quintana Roo and Mexico as a whole. "We do not know the reason for the decision of the U.S. government to issue this statement," they said, adding that it is ready to cooperate with the U.S. to ensure the safety of Americans.
The security alert coincides with the 2018 World Ocean Summit, which is taking place in Playa del Carmen from Wednesday through Friday, though it's unclear whether the two are linked. A number of officials are due to attend the event, including Mexican President Enrique Peña Nieto, Costa Rican President Luis Guillermo Solís, and Icelandic President Guðni Th. Jóhannesson.