'Significant slowdown' in activity at North Korea's nuclear test site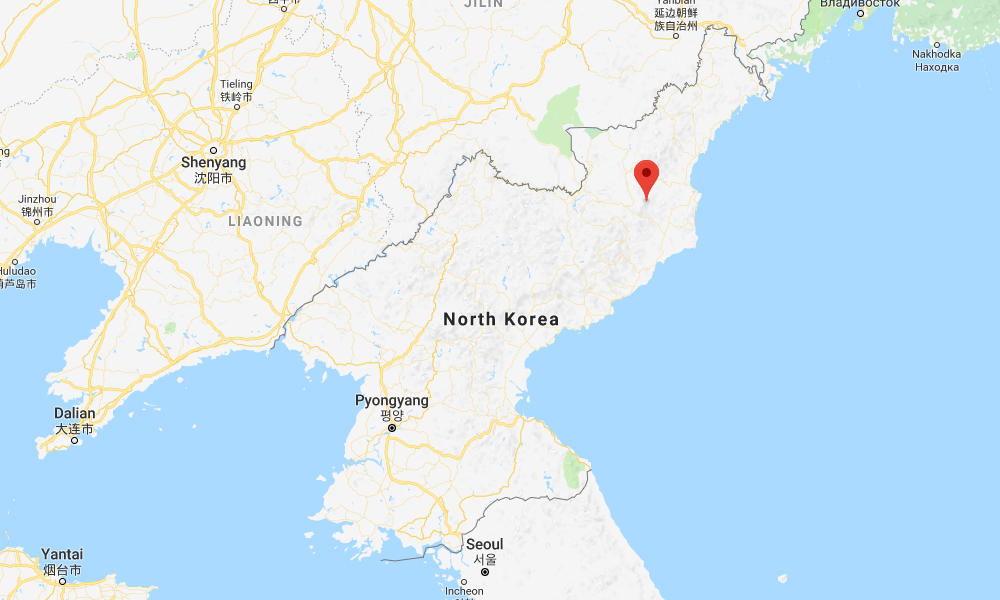 A significant slowdown in activity has been observed at North Korea's nuclear test site, analysts said on Friday, just two weeks after the South claimed that North Korean leader Kim Jong Un had agreed to refrain from any further nuclear tests.
Satellite images which were taken on March 17 show no evidence of tunneling operations at the Punggye-ri nuclear test site, according to the North Korea monitoring project 38 North. It also shows no personnel or vehicles at any of the support areas, including those which are near the Command Center.
It represents a significant change when compared with just two weeks earlier, when satellite imagery indicated tunneling excavations at the site's West Portal. The photos on March 2 showed mining carts, significant amounts of new spoil deposits, and large groups of personnel, according to 38 North.
"This is an important development given efforts to establish high-level meetings between the United States, South Korea and North Korea," 38 North said in its assessment. "However, whether this is just a temporary development or whether it will continue over time is unclear."
Tensions on the Korean Peninsula were high throughout much of 2017, fueled by North Korea's frequent missile tests and its advancing nuclear weapons program, as well as U.S. military exercises and threatening statements by President Donald Trump.
A series of diplomatic encounters between North and South Korea has allowed for an ease in tensions, even though North Korea has publicly insisted that its nuclear weapons program is not up for discussion under any circumstance.
A South Korean delegation visited Pyongyang earlier this month and met with North Korean leader Kim Jong Un, making them the first officials from the South to ever meet with Kim in person. Kim agreed to meet with South Korean President Moon Jae-in towards the end of April.
After the meeting, the South Korean delegation traveled to the United States, after which they informed Trump that the North Korean leader had "committed to denuclearization," pledged to refrain from further nuclear or missile tests, and expressed his eagerness to meet with Trump as soon as possible.
Trump has agreed to meet with Kim by May in an attempt to reach a deal in which North Korea agrees to permanent denuclearization. "The deal with North Korea is very much in the making and will be, if completed, a very good one for the World," Trump said on Twitter on March 9.
North Korea has neither confirmed nor denied South Korea's claims, and it has not publicly commented on the potential meeting with Trump.