White House aide John McEntee fired, under investigation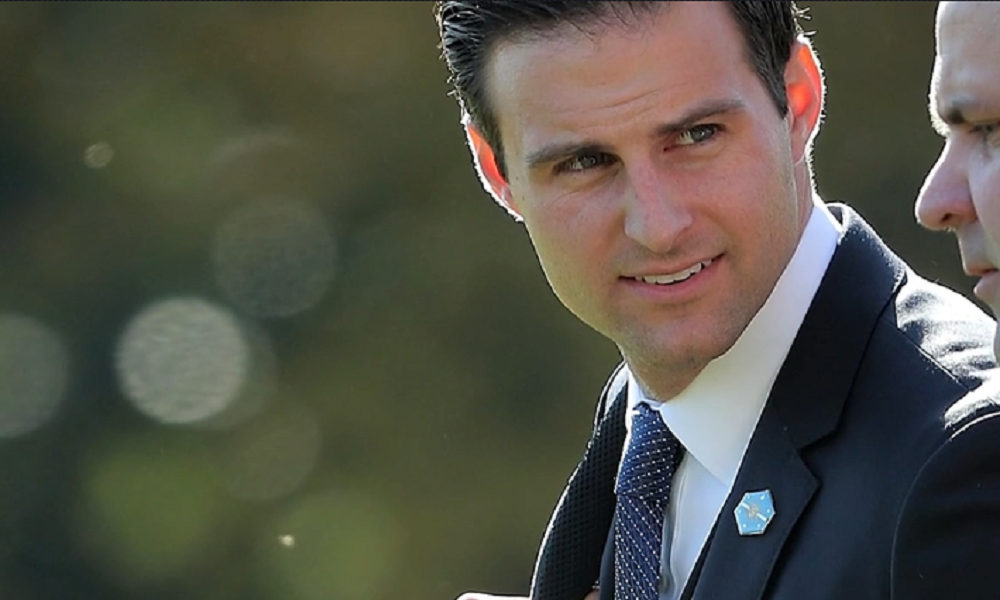 John McEntee, who serves as body man and personal aide to President Donald Trump, has been fired and will join the Trump campaign instead. He is reportedly under investigation for financial crimes.
Senior administration officials told the Wall Street Journal on Tuesday that McEntee was fired and escorted out of the White House on Monday. Minutes after the report, Trump's re-election campaign announced that McEntee will join as a senior advisor for campaign operations.
A source familiar with McEntee's firing told CNN that McEntee is under investigation for "serious financial crimes." Details about the investigation were not immediately known, but the source added that the allegations are not related to Trump.
McEntee was reportedly pushed out because he was unable to obtain a full security clearance.
McEntee, who joined the Trump campaign in the early days, was one of the president's longest-serving aides. He was named Special Assistant to the President and Personal Aide to the President when Trump took office in January 2017.
Despite his position in the White House, he was not well known among the public. A photo of him went viral during Trump's trip to Saudi Arabia in May 2017 when some noted his good looks, with one woman writing on Twitter: "Classic American man. I think I'm in love."