North Korea to return to same time zone as South Korea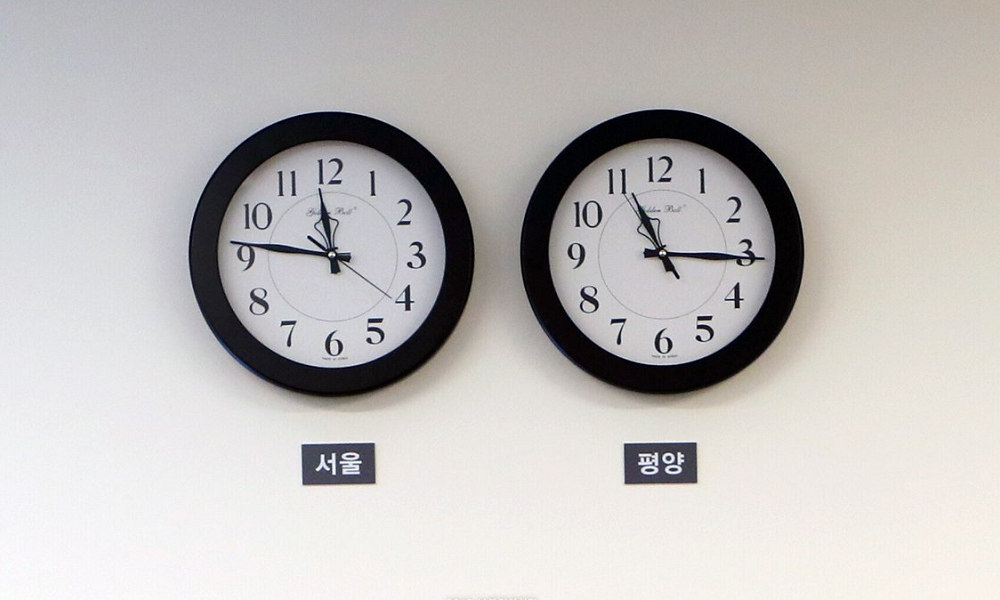 North Korea will return to the same time zone as South Korea, the government announced on Monday, just days after leader Kim Jong Un expressed sadness at the sight of two clocks for the Korean Peninsula.
The move returns North Korea to Korea Standard Time, which runs 30 minutes ahead of Pyongyang Time. The change will take effect on Saturday, according to a decree from the Presidium of parliament.
The move comes just days after the summit between Kim and South Korean President Moon Jae-in. Kim told Moon during their meeting that it was a "painful wrench" to see two clocks on the wall of the Peace House, according to the state-run Korean Central News Agency (KCNA).
Kim described the unification of time as the "first practical step" for national reconciliation and unity. As a result, moving to one time zone should be done before anything else, Kim was quoted as saying.
North and South Korea were on the same time zone until August 2015, when the North Korean government decided to push back its clocks by 30 minutes, returning the country to a time zone originally used by the Korean Empire in the late 19th century.
"The wicked Japanese imperialists committed such unpardonable crimes as depriving Korea of even its standard time," state-run media said at the time, referring to Japan's annexation of Korea in 1910. The move caused inconvenience in inter-Korean relations.