Van plows into people in German city of Münster, killing 2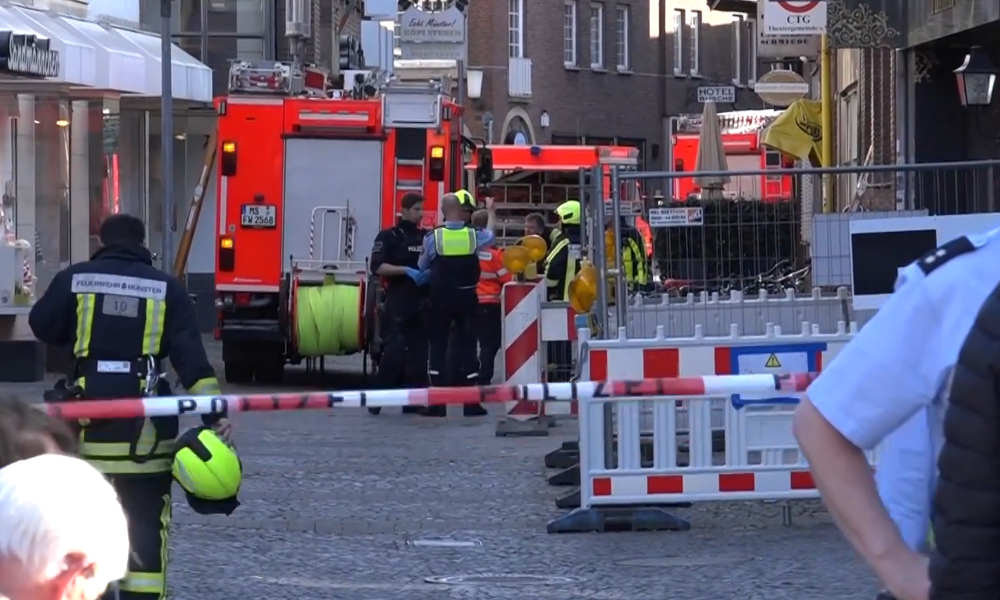 A van has plowed into a group of people at a cafe in western Germany, killing at least two people and injuring dozens more, local officials say. The driver, who committed suicide, had a history of mental illness.
The attack happened just after 4:30 p.m. on Saturday when the vehicle plowed into people who were sitting outside a cafe in downtown Münster, a city about 52 kilometers (32 miles) from the border with the Netherlands.
German officials confirmed that a total of three people were killed and 30 others were injured, including six people who were taken to hospital in critical condition. The driver is believed to have shot and killed himself.
Herbert Reul, the interior minister of North-Rhine Westphalia, said the attacker was a 48-year-old man who was born in Germany. He said there was no indication of a link to Islamic terrorism and German media said the suspect had a history of mental illness.
Saturday's attack happened on the first warm day of the year when many people were out in the downtown area and enjoying drinks at local cafes. Photos from the scene showed tables and chairs which were crushed by the van.
People have been asked to avoid the downtown area, although police are not looking for any other suspects. Police in the Netherlands said there was increased surveillance at the border as a precaution.
#münster pic.twitter.com/ODQUsodAnI

— Paul Fegmann (@Pauli_Feger) April 7, 2018