Ireland votes to repeal ban on abortion – exit poll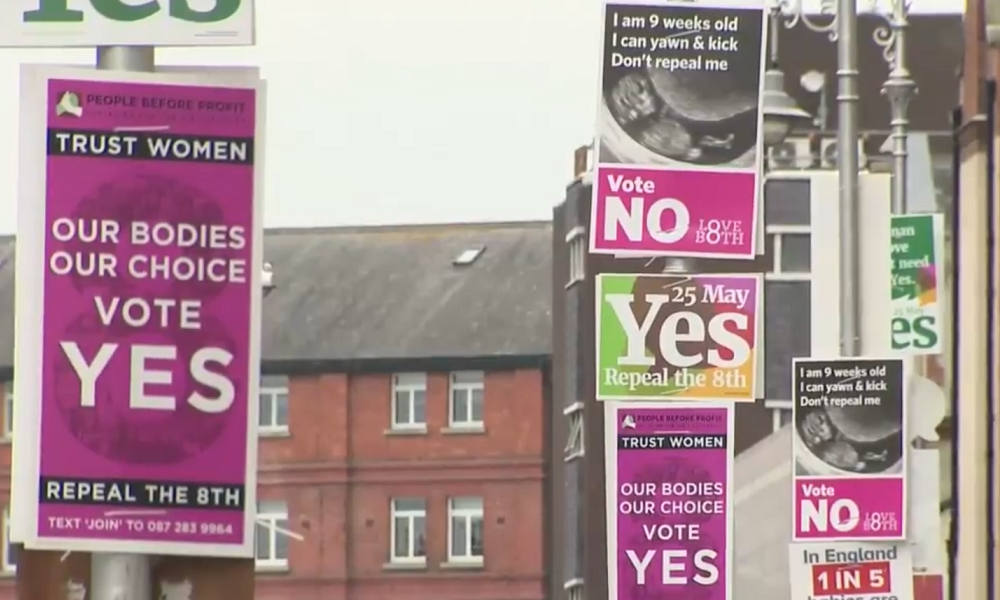 Voters in Ireland have overwhelmingly chosen to repeal the constitutional ban on abortion, according to exit polls, ending a deeply divisive campaign about some of the world's most restrictive abortion laws.
An exit poll by national broadcaster RTE showed that 69 percent voted in favor of repealing the Eighth Amendment, which gives a woman and a fetus an equal right to life, even in early pregnancy.
Turnout was strong across the country, reaching more than 70 percent in some areas, according to RTE. The official results are expected to be released on Saturday afternoon.
Irish Prime Minister Leo Varadkar, of the liberal-conservative Fine Gael party, had campaigned in favor of a repeal and welcomed the exit polls. "It's looking like we will make history tomorrow," he said on Twitter.
Ireland, which was once one of Europe's most socially conservative countries, has some of the world's most restrictive laws on abortion. They were somewhat weakened in 2013, when an exception was added to protect women whose lives are in danger.