At least 46 migrants drown off Yemen's coast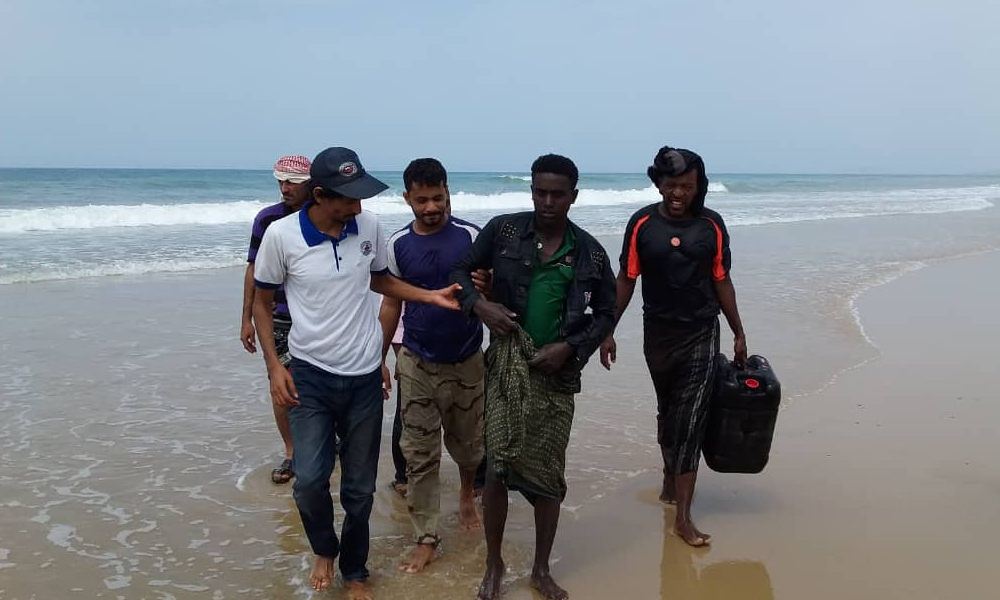 A boat carrying migrants from Ethiopia has capsized in the Gulf of Aden off Yemen, killing at least 46 people, aid workers said on Wednesday. Sixteen others are missing and presumed to have drowned.
The accident involved a group of at least 100 Ethiopian migrants who were attempting to cross the Gulf of Aden to find work in war-torn Yemen and other Gulf countries, according to the International Organization for Migration (IOM).
Survivors told aid workers that the smuggler's boat left Somalia's port of Bosaso on Tuesday, when it was carrying at least 83 men and 17 women. After traveling through the night, the boat approached Yemen at 5 a.m. on Wednesday.
"Survivors said the passengers who were without lifejackets in the smuggler's boat started panicking as high waves struck close to the shore," IOM said in a statement. "As the boat took on water, they were pitched headlong into the rough seas where so many succumbed."
Aid workers responded to the coast to help survivors with medical assistance, food, and psychosocial support. IOM said at least 46 migrants were killed, while 16 others remain missing and are presumed to have died.