Central Intelligence Agency discloses deaths of 4 officers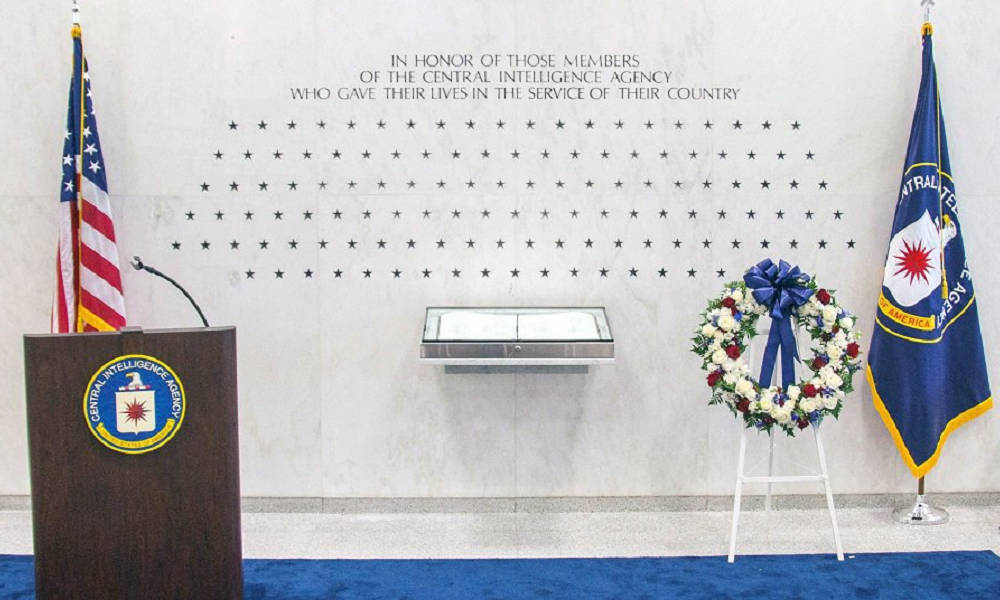 The U.S. Central Intelligence Agency (CIA) disclosed on Tuesday that four of its officers have died in the line of duty, but the circumstances of their deaths remain classified, suggesting that they were working undercover.
The deaths were disclosed as part of the agency's annual memorial ceremony, which took place before the Memorial Wall at CIA headquarters in Langley, Virginia. The wall is emblazoned with stars to honor fallen officers.
"CIA added four stars to its Memorial Wall this year to commemorate four distinguished officers who can be known to the public not by their names or the circumstances of their deaths, which remain classified, but by a star," the agency said in a statement.
CIA Director Gina Haspel attended the ceremony and presented the families with a marble replica of their loved one's star. "They live on in our thoughts and prayers and remain forever among our ranks – a constant source of pride, inspiration, and strength for those of us who carry on their mission," she said.
The CIA's Memorial Wall was first dedicated in 1974 to honor 31 people who died in the line of duty since the agency's founding in 1947. A memorial ceremony has taken place each year since 1987 to add new names to the wall, which now has a total of 129 stars.
Eight stars were added during last year's memorial ceremony. One star was added for an officer who died in the Philippines in 2016, and four stars were added for officers who died in circumstances which remain classified. Three stars were also added for 3 men who died when their plane crashed in Laos in 1961.