Geert Wilders cancels Prophet Muhammad cartoon competition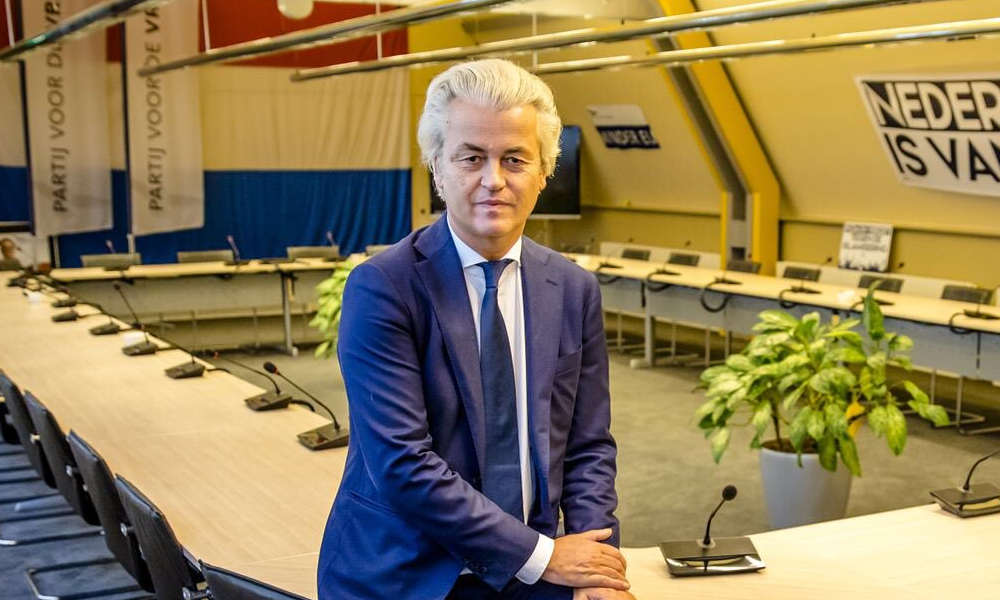 Dutch far-right politician Geert Wilders has canceled his controversial competition to draw a cartoon of the Prophet Muhammad, saying he wants to avoid people getting killed in the wake of death threats and protests.
"The threats resulting from the cartoon contest are running out of control," Wilders said in an emailed statement. "Now other people are in danger because of extremist Muslims who see not only me but the Netherlands as a target."
He added: "If innocent people are murdered then they and no one else are responsible. … To avoid the risk of victims from Islamic violence, I have decided to cancel the cartoon competition."
Wilders announced earlier this year that he would use the Dutch parliament to hold a cartoon competition to draw the Prophet Muhammad, saying "freedom of speech is most important." Depictions of the prophet are highly controversial.
A man was arrested in The Hague on Tuesday after he posted a video online in which he appeared to announce an attack on Wilders or the Dutch parliament. He remains in custody on charges of making a terroristic threat, preparing to commit murder, and incitement.
In Pakistan, more than 10,000 people took to the street on Wednesday to demand that the controversial competition be canceled. They also called on Prime Minister Imran Khan to cut diplomatic ties with the Netherlands.
Pakistan's foreign minister, Makhdoom Shah Mahmood Qureshi, described the plans as abominable and sacrilegious. "[Wilders'] deliberate effort under the pretext of freedom of expression [is] of great concern to Muslims across the world. Such acts must be prevented as they spread hate and intolerance in societies," the foreign ministry said.
Wilders' Party for Freedom (PVV) received 13% of the vote in last year's general election, making them the second-biggest political party in the Netherlands. Wilders was unable to join a coalition government led by Prime Minister Mark Rutte.
Wilders has been a controversial figure for well over a decade.
Prior to the election, Wilders vowed to "de-Islamize" the Netherlands by closing all mosques and Islamic schools, closing the nation's borders, and stopping the inflow of asylum-seekers. Wilders also called for a ban on the Quran but later backed off the idea, saying instead he would "tolerate" the book.
In 2011, Wilders was acquitted of inciting hatred and discrimination after he compared the Koran to Adolf Hitler's Mein Kampf. But five years later, he was convicted of encouraging discrimination over an anti-Moroccan chant at an election rally in 2014. He was given no punishment.