Michigan Amber Alert: 3 children taken from Sturgis after assault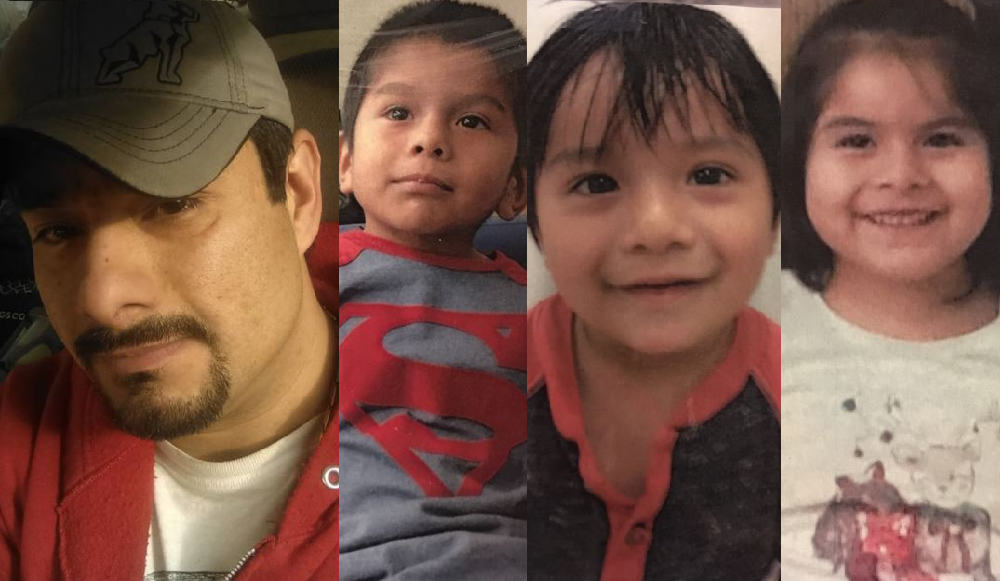 UPDATE: The children have been found safe and the suspect is in custody. The amber alert has been canceled. Our previous story can be found below.
A multi-state amber alert has been issued for three children who were taken by their armed father after an alleged assault in Michigan, officials say. Anyone with information is urged to call 911 immediately.
HOW TO HELP: Use the share buttons to share this amber alert on Facebook or Twitter.
The incident happened at about 10 p.m. on Wednesday when the children were taken from a home on Pioneer Street in Sturgis. The mother of the children fled the home after she was allegedly assaulted and went to a gas station to call 911.
The suspect has been identified as 37-year-old Fernando Mendoza Cruz, who is believed to be armed with a handgun. The children are 2-year-old Aldo Cruz, 4-year-old Matteo Nieves, and 5-year-old Chelsey Lopez.
"The father, Fernando Cruz, made comments that he was going to harm both he and his children and is considered armed and dangerous," the Sturgis Police Department said in a statement.
Hours after the amber alert was issued for Michigan, investigators said they had reason to believe that Cruz had crossed into Indiana, causing the alert to be expanded to the neighboring state.
The suspect and the children are believed to be traveling in a maroon 2009 Chevy Traverse with Michigan license plate number DWH9204. It's unknown where the suspect may be taking the children.
Anyone who sees Cruz, the children, or the suspect vehicle is urged to call 911 immediately, or call St. Joseph County Central Dispatch at 269-467-4195 if you have any other information.