Major earthquake strikes the Pacific Ocean off Fiji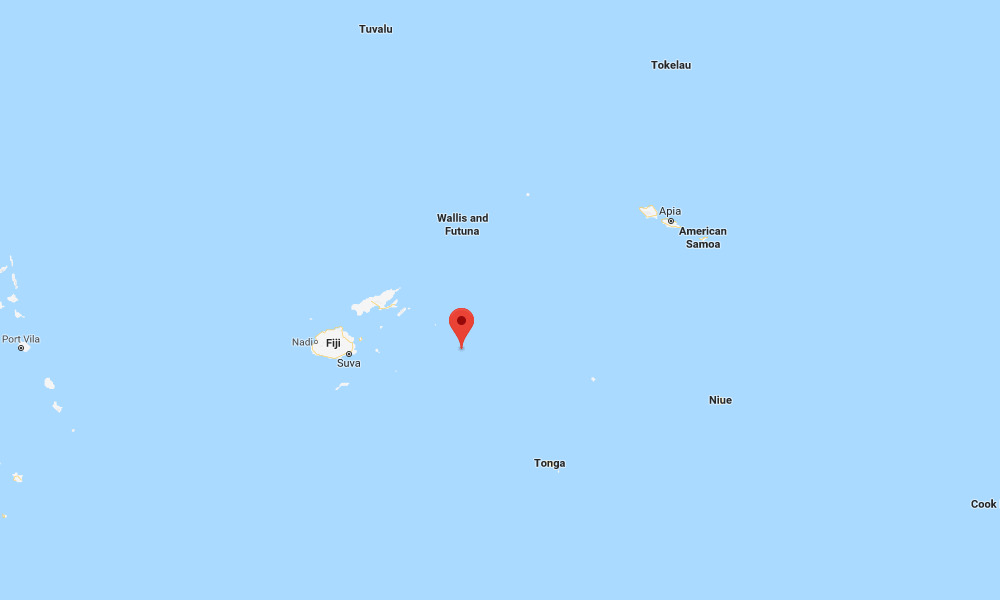 A major earthquake with a preliminary magnitude of 8.2 has struck the Pacific Ocean off Fiji, but it struck too far below the seabed and too far away from land to pose a significant threat, officials say. Small tsunami waves have been observed.
The earthquake, which struck at 12:19 p.m. local time on Sunday, was centered about 269 kilometers (167 miles) east of Levuka on Fiji's Ovalau island. It struck at a depth of 559 kilometers (347 miles), making it an extremely deep earthquake.
The U.S. Geological Survey (USGS) put the preliminary magnitude at 8.2.
Small tsunami waves were observed near the earthquake's epicenter, but the Pacific Tsunami Warning Center said there is no threat to the public. "Persons along coastal areas near the earthquake should be observant and exercise normal caution," it said.
Because of the earthquake's depth and location, its effects are expected to be minimal. Computer models from the USGS estimate that more than 1 million people across the region may have felt light shaking.
"There is a low likelihood of casualties and damage," the USGS said in its assessment.
Fiji is on the Pacific Ring of Fire, an arc of fault lines circling the Pacific Basin which is prone to frequent and large earthquakes. Sunday's tremor was the world's largest earthquake since September 2017, when an 8.2-magnitude earthquake struck off the coast of Mexico.