'Active shooter' scare at Wright-Patterson Air Force Base in Ohio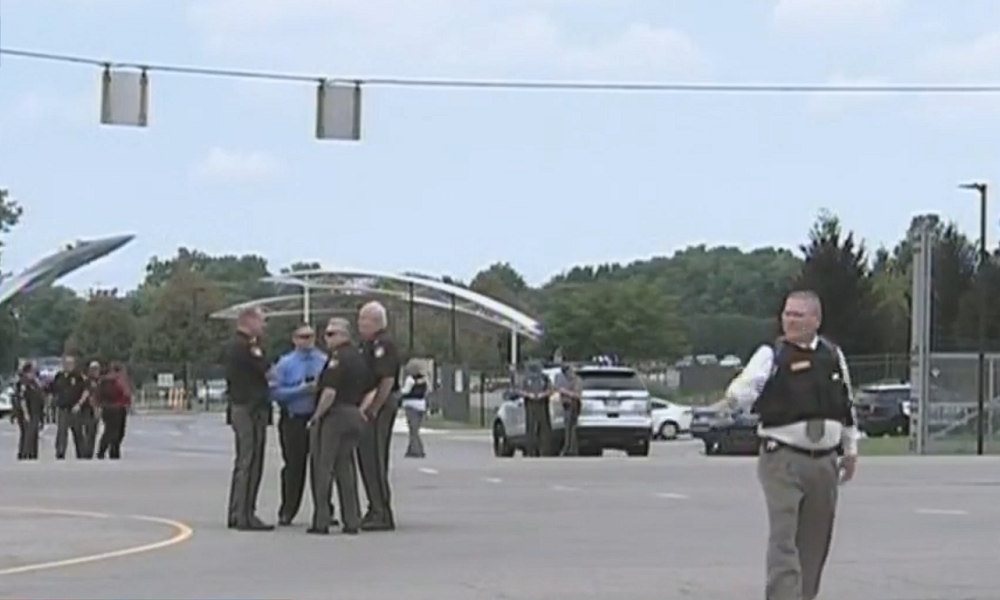 UPDATE: The report of an active shooter has been deemed a false alarm. Authorities say they received a 911 call about an active shooter during a normal, scheduled exercise that included an active shooter scenario.
Police and other emergency services in Ohio are responding to reports of an active shooter at Wright-Patterson Air Force Base near Dayton, officials say. The base is on lockdown but only few details are available.
The incident began just before 1 p.m. on Thursday when the base sent out an alert, stating that there is an active shooter in building 830, at the Wright-Patt Hospital. It's unclear whether authorities have confirmed a shooting.
"Active shooter, building 830, Base Hospital, Area A," the base said in the alert to personnel. "Emergency responders are enroute. All WPAFB gates are closed. All personnel take cover. Limit communication to emergency use only. WPAFB lockdown."
In a statement, the base said security forces were called to to an active shooter incident at about 12:40 p.m. "Base personnel have been directed to shelter in place until the incident is investigated," it said.
A large number of emergency services are at the scene, including heavily-armed police officers, ambulances, the FBI, and ATF. Additionally, as a result of the incident, the Mad River School District was briefly put on lockdown as a precaution.
Other details were not immediately available.