Richard DeVos, Amway founder and Orlando Magic owner, dead at 92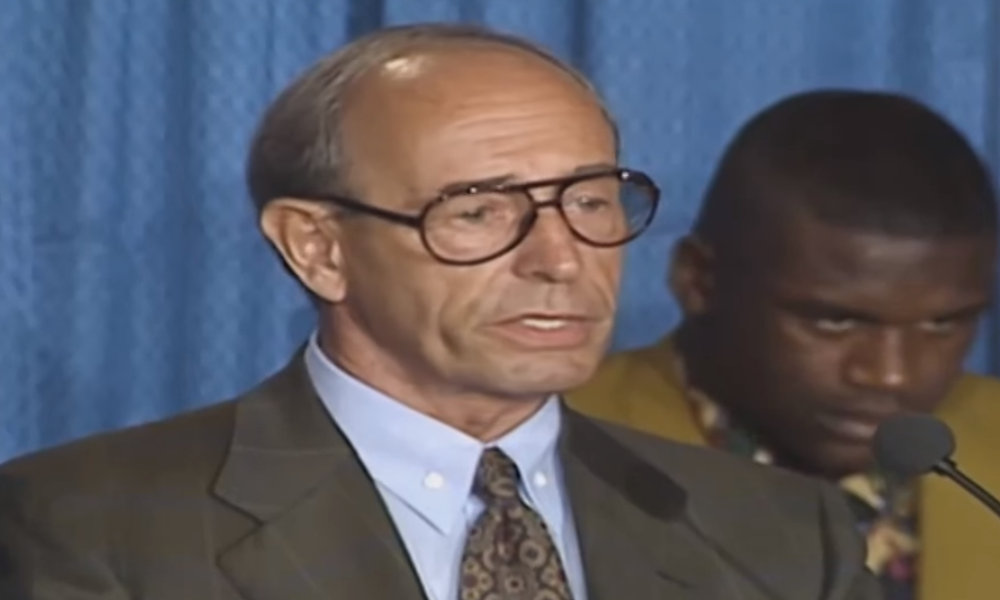 Businessman Richard DeVos, the co-founder of direct-selling giant Amway Corp. and once one of the wealthiest people in the United States, has died at age 92. He was also the owner of the Orlando Magic.
DeVos passed away on early Thursday morning while surrounded by family at his home in Ada, Michigan. The cause of death was complications from an infection, according to his family.
"Early this morning our family's patriarch, Richard DeVos Sr., went home to join his dear wife Helen with Our Lord and Savior Jesus Christ," Rick DeVos said. "These next days will be full of great joy and sadness as our family celebrates a life truly well lived and mourns the coming days without him."
Born near Grand Rapids in 1926, he met a young man named Jay Van Andel while attending high school. They became friends and years later, in 1959, they founded Amway, selling multipurpose cleaner door-to-door.
"We were just two guys from Ada, Michigan, USA, who wanted to have a business of our own," DeVos said. Today, the $8.8 billion company is run by DeVos' son Doug and Van Andel's son Steve.
DeVos was once one of the wealthiest people in America. At the time of his death, his net worth was estimated to be $5.5 billion, according to Forbes magazine, putting him at 351 on the list of wealthiest Americans.
DeVos was also the owner of the NBA's Orlando Magic and a minority owner of the Chicago Cubs baseball team. He was further a major donor to the Republican Party and a close friend of former U.S. President Gerald Ford.
DeVos, the father-in-law of U.S. Secretary of Education Betsy DeVos, is survived by four children and many grandchildren. His wife Helen passed away in October 2017.
It is with great sadness that we announce, Orlando Magic Senior Chairman Richard M. DeVos passed away today at the age of 92.#LoveYaRich pic.twitter.com/1ZbEUlXwlA

— Orlando Magic (@OrlandoMagic) September 6, 2018