California couple accused of drugging, raping women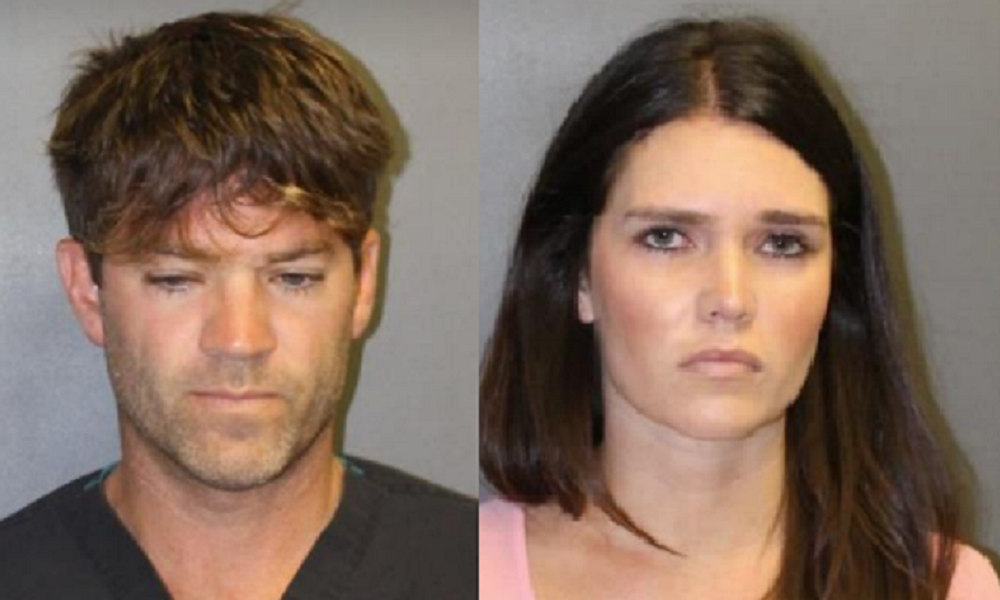 A California man and his girlfriend have been arrested for sexually assaulting two women, but video evidence found in their possession suggests there could be hundreds of victims, prosecutors said on Tuesday.
Grant Robicheaux, a 38-year-old surgeon from Newport Beach, and Cerissa Riley, a 31-year-old woman from Brea, were arrested last Wednesday and charged with a number of felonies, including rape by use of drugs.
Prosecutors say the couple met a 32-year-old woman at a restaurant in Newport Beach in April 2016 and invited her to a party. When the victim was drunk, she was allegedly taken to Robicheaux's apartment, where she was drugged and raped.
Months later, the couple met a woman at a bar in Newport Beach and drank alcohol with her until she was no longer conscious, according to prosecutors. The couple is accused of sexually assaulting her until she woke up and began screaming, which prompted a neighbor to call police.
Earlier this year, on January 9, police found "large quantities" of illegal drugs at Robicheaux's apartment, according to the Orange County District Attorney's Office. They also found two assault rifles, four other firearms, and several large capacity magazines.
During the investigation, detectives found up to 1,000 videos and images that show unidentified women who appear to be drugged, leading them to believe that there could be hundreds of victims.
Orange County District Attorney Tony Rackauckas described the couple as two "clean-cut, good-looking" people who used their looks and charm to "prey" on their victims, according to KABC-TV.
The couple is known to have traveled to festivals and locations since 2015, including Burning Man in Nevada, the Dirtybird Campout Festival, the Splash House Festival, and landmarks near Page, Arizona. Robicheaux also appeared on the Bravo TV show "Online Dating Rituals of the American Male."
Anyone who believes they may have been a victim is asked to call Supervising Investigator Eric Wiseman at 714-347-8794.