Child porn probe caused closure of New Mexico observatory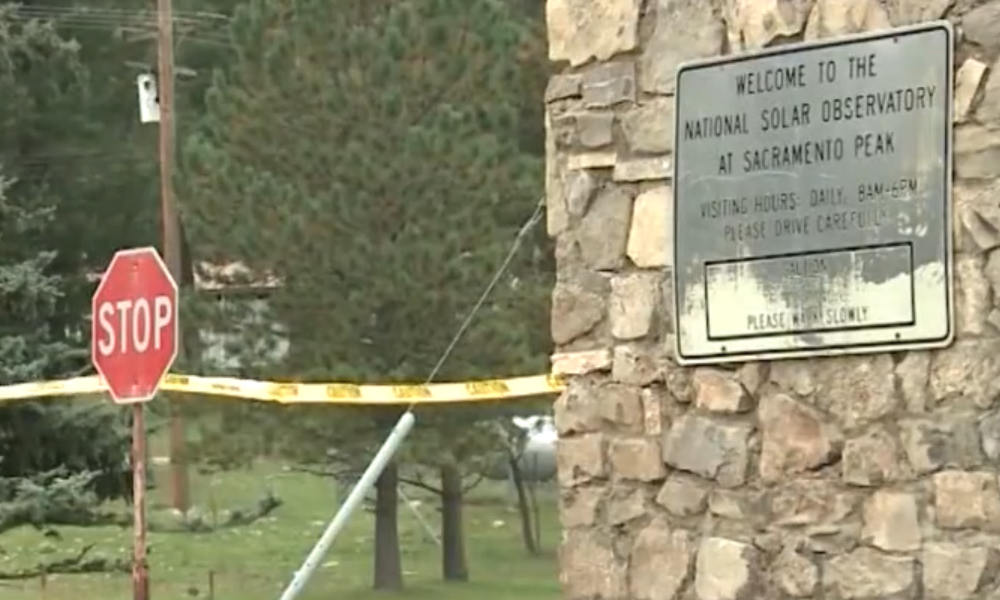 A solar observatory in New Mexico that was evacuated and closed for more than a week, sparking wild speculation and conspiracy theories, was closed because of an FBI investigation into child porn, not aliens.
Officials had previously said the Sunspot Solar Observatory and the nearby post office were evacuated to address a "security issue," but they declined to provide any specific details, sparking speculation and international headlines.
The Sunspot Solar Observatory is located in a remote area near the Sacramento Mountains, about 12 miles (20 kilometers) southwest of Cloudcroft, or 165 miles (265 kilometers) southeast of Albuquerque.
Details were finally revealed in court documents on Wednesday. It said the investigation began after law enforcement determined that an IP address belonging to the Observatory had been used to send and receive child porn, but they didn't know who was responsible.
When the FBI interviewed the facility's Chief Observer on August 21, he told agents that, several months earlier, he found a laptop in an empty office with images that were "not good." He failed to report the discovery, saying he had been distracted by an urgent matter.
The Chief Observer further told investigators that the janitor was the only person who was working at the Observatory at the time the child porn was accessed. That's when agents seized the laptop, according to the Albuquerque Journal.
When the janitor returned to work the next day, he complained that cleaning supplies were missing and, over the next few days, he became increasingly "frantic," claiming that someone was breaking into the facility at night to use the facility's WiFi.
The Albuquerque Journal reported that the janitor continually approached the Chief Observer with questions and comments about missing items, stating that the fake security cameras were "a joke" and that it was only "a matter of time" until the facility "got hit."
Eventually, the janitor claimed that there was a serial killer on the loose and expressed fear that the killer could enter the Observatory and "execute someone." That's when the FBI decided to evacuate and close the facility, according to the newspaper.
A search warrant has since been executed at the janitor's residence, but it's unclear if the suspect has been arrested. The observatory reopened on Monday.