Twitter permanently bans conspiracy theorist Alex Jones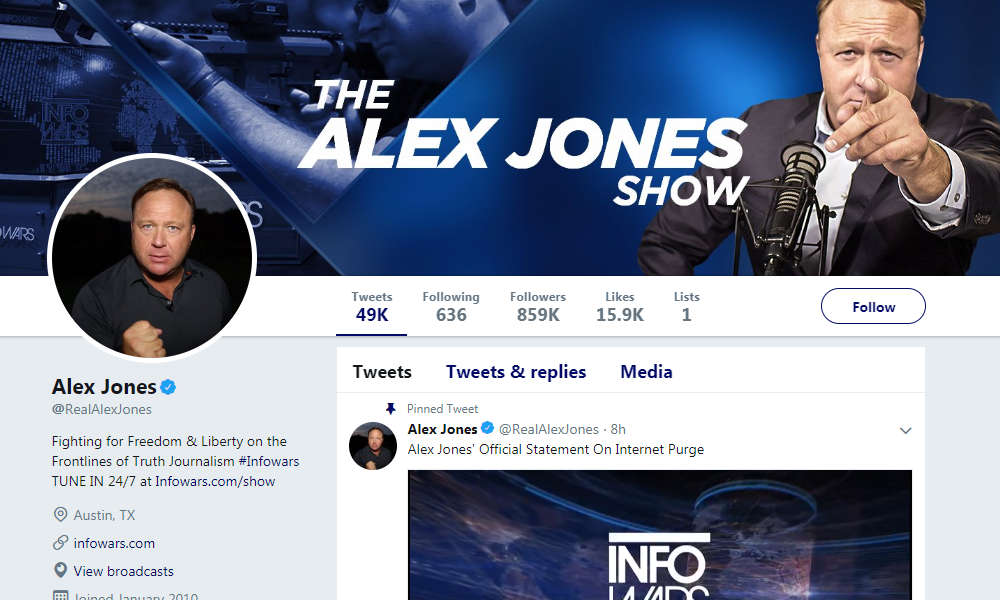 Conspiracy theorist Alex Jones and his website Infowars have been permanently banned from Twitter after he livestreamed a video in which he was seen berating a CNN journalist.
"We took this action based on new reports of Tweets and videos posted yesterday that violate our abusive behavior policy, in addition to the accounts' past violations," Twitter said in a statement on Thursday.
The move came just a day after Jones berated CNN journalist Oliver Darcy, a media reporter who has criticized Twitter CEO Jack Dorsey for not taking stronger action against Jones and Infowars.
"You are a virus to America and freedom," Jones told Darcy in the video, which was livestreamed on Twitter's Periscope platform. Among other remarks, Jones attacked Darcy's appearance and called him 'the equivalent of the Hitler Youth.'
Jones and Infowars have long been criticized for spreading fake news, conspiracy theories, and hate. Jones – who was once described as a "performance artist" by his own lawyer – disputes that.
Twitter had come under fire after it refused to ban Jones and Infowars, saying their accounts hadn't violated the company's rules. Jones was later suspended for a week for remarks he made in a livestreamed video.
Earlier that month, leading tech companies such as Facebook, YouTube, and iTunes, all moved to ban Jones and his website in a matter of hours. It left Twitter as one of the last companies to provide Jones a platform.
Alex Jones is currently yelling at me pic.twitter.com/wNqCg9I6dt

— Oliver Darcy (@oliverdarcy) September 5, 2018