Cannon House Office Building at the U.S. Capitol briefly evacuated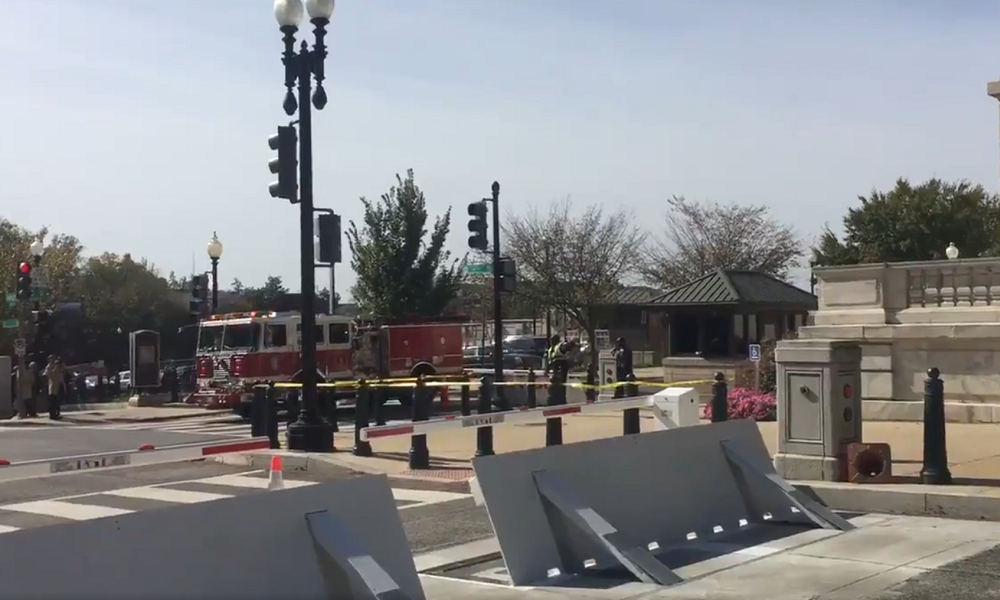 The Cannon House Office Building at the U.S. Capitol in Washington, D.C. was evacuated Thursday when a fire alarm was activated, officials and witnesses say. It was later determined to be a false alarm.
The incident began at about 11:45 a.m. ET on Thursday when the fire alarm was activated at the building. An alert was sent to staffers a short time later and told them to evacuate the building immediately.
Eva Malecki, a spokeswoman for U.S. Capitol Police, said officers and the Capitol Architect investigated the alarm and discovered a malfunctioning electrical panel. "There [were] no reports of smoke or fire," she said.
Fire crews and other emergency services responded to the scene and nearby roads were closed, but most of the emergency services had left a short time later. The all-clear was given at about 1 p.m.
Journalist Jamie Dupree said there was no sense of panic. Most members of the House are currently not in Washington because of a long congressional recess, and some of them are campaigning for re-election.
The Cannon House Office Building was completed in 1908, making it the oldest congressional office building. House Minority Leader Nancy Pelosi, a prominent Democrat, has an office in the building.
Thursday's incident was not related to a string of letter bombs that have been sent to high-profile Democrats. Three more bombs were found on Thursday, two of them addressed to former Vice President Joe Biden.
"It is not a drill," one police officer says as staffers wait outside. But no sense of doom or danger pic.twitter.com/23MS4rGiSn

— Jamie Dupree (@jamiedupree) October 25, 2018