Strong earthquake strikes off Greece, felt in Italy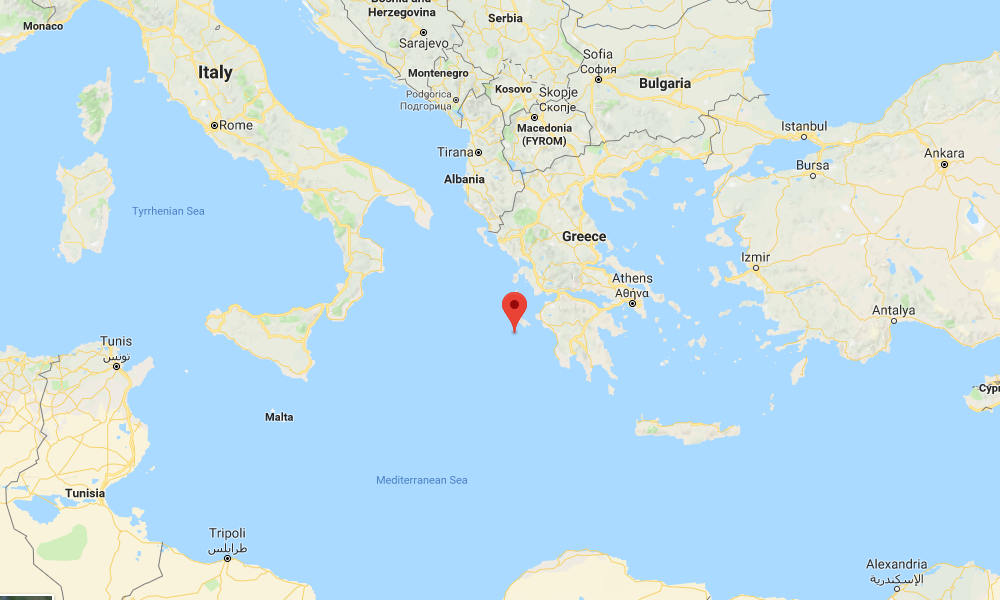 A strong earthquake with a magnitude of 6.8 has struck off the coast of Greece, with shaking felt as far away as Italy and Albania, seismologists say. Details about damage or casualties were not immediately available.
The earthquake, which struck at 1:54 a.m. local time on Friday, was centered in the Ionian Sea about 80 kilometers (50 miles) northeast of Pyrgos, or 282 kilometers (175 miles) southwest of Athens.
The U.S. Geological Survey (USGS) put the preliminary magnitude at 6.8 with a depth of just 16 kilometers (10 miles). Shaking was felt across the region, as far away as southern Italy, Malta, Albania, and Macedonia.
"Extremely violent shaking. Objects fell off of shelves. Loud rumbling sound," one resident in Greece told EMSC. Other residents described the shaking as "strong" or "very strong," saying it lasted 15 to 30 seconds.
Details about damage or casualties were not immediately available. Power outages have been reported on the Greek island of Zakynthos, according to a local official.
The European-Mediterranean Seismological Center said sea level changes were observed after the earthquake. It was not immediately clear whether they impacted the shore but EMSC urged people to stay off the beach.
The USGS estimates that up to 19.3 million people could have felt the earthquake, including 54,000 people who may have experienced "strong" to "very strong" shaking. It said damage is likely and casualties cannot be ruled out.
"Overall, the population in this region resides in structures that are a mix of vulnerable and earthquake resistant construction," the USGS said. "Some damage is possible and the impact should be relatively localized."