Explosion and fire at Esterline in East Camden, Arkansas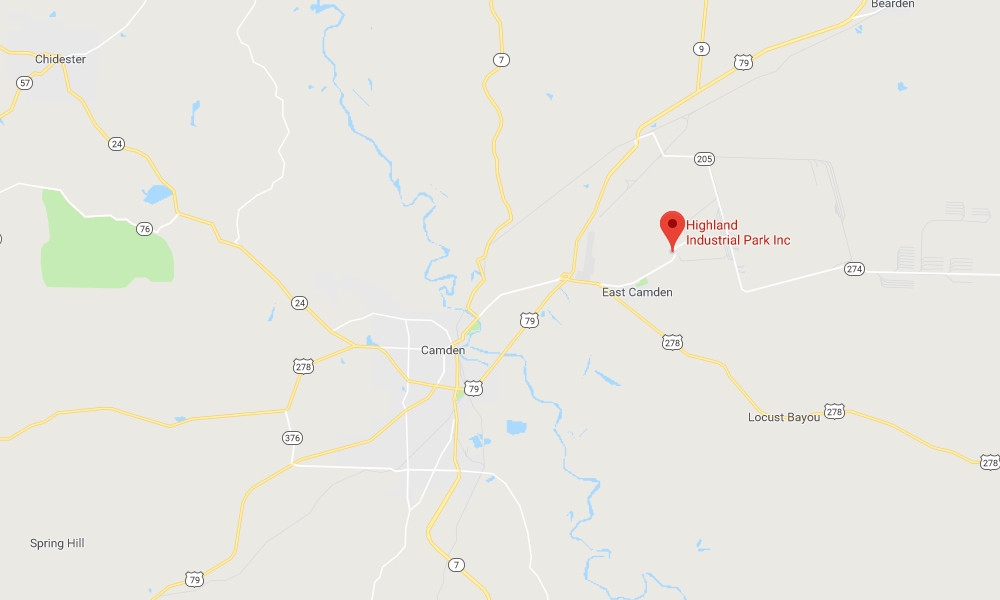 One person has been airlifted to hospital after an explosion and fire at Esterline Defense Technologies in East Camden, Arkansas, officials say. The situation is under control.
The accident happened at about 10:30 a.m. on Tuesday when the explosion was reported at Esterline, which is located at the Highland Industrial Park in East Camden.
Emergency services were called to the scene but officials said at 11 a.m. that the situation was under control. One person who suffered burns was airlifted to an area hospital.
The cause of Tuesday's explosion was not immediately known.
Esterline Defense Technologies is a producer of combustible ordnance and expendable countermeasure products. This includes infrared decoy flares, radar countermeasure chaff, anti-ship missile countermeasures, torpedo decoy systems, and a variety of other pyrotechnic devices for air and shipboard applications.
In May 2016, two people were taken to hospital with non-life threatening injuries after an explosion at the Esterline plant in East Camden. It happened in a building where flares were being made.