Former U.S. President George H.W. Bush dead at 94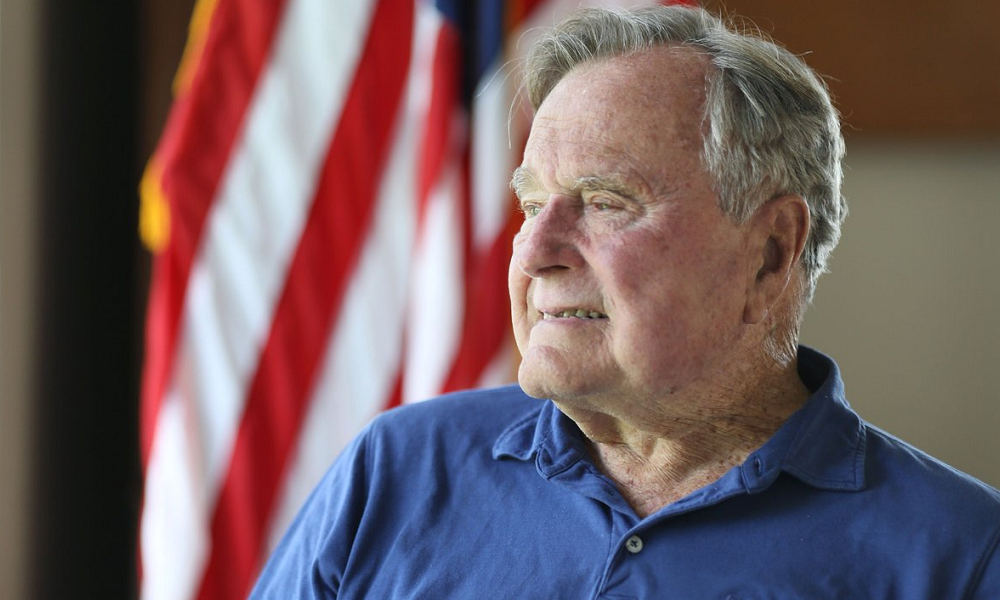 Former U.S. President George H.W. Bush, who led the United States through the Gulf War in the early 1990s, died in Texas on late Friday, his family says. He was 94 years old.
"Jeb, Neil, Marvin, Doro, and I are saddened to announce that after 94 remarkable years, our dear Dad has died," his son George W. Bush said in a statement. "George H. W. Bush was a man of the highest character and the best dad a son or daughter could ask for."
George W. Bush added: "The entire Bush family is deeply grateful for 41's life and love, for the compassion of those who have cared and prayed for Dad, and for the condolences of our friends and fellow citizens."
Family spokesman Jim McGrath added that the former president passed away at 10:10 p.m. CT on Friday.
Bush was the oldest living former American president, having served from January 1989 until January 1993. He also served two terms as vice president in Ronald Reagan's administration from 1981 until 1989, and he was further the father of George W. Bush, who served as president from 2001 until 2009.
In November 2017, Bush became the longest-living president in U.S. history, surpassing the late Gerald Ford.
Bush had been dealing with a number of health problems in recent years, including a form of Parkinson's disease that had forced him to use a wheelchair. Despite that, he remained in good spirits. He made news several years ago when he marked his 90th birthday with a tandem parachute jump near his summer home in coastal Maine.
Bush is survived by his 5 children and their spouses, 17 grandchildren, 8 great-grandchildren, and two siblings. He was preceded in death by his wife of 73 years, Barbara; his second child Robin Bush; and his brothers Prescott and Bucky Bush.