Top U.S. naval commander Scott Stearney dies in apparent suicide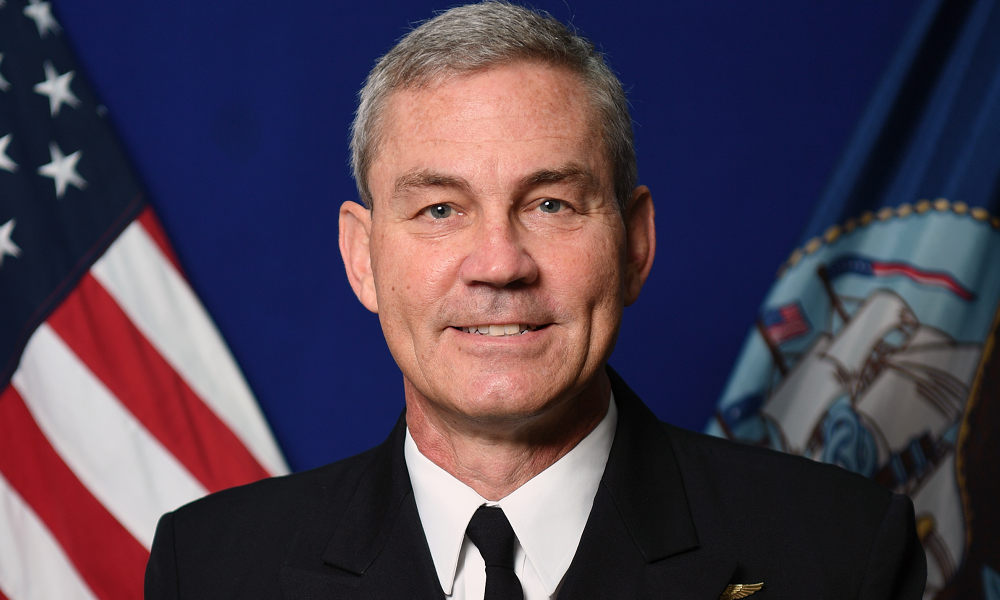 Vice Admiral Scott Stearney, the commander of U.S. Naval Forces Central Command and the commander of the U.S. Fifth Fleet, has died in an apparent suicide in Bahrain, the U.S. Navy says.
Admiral John Richardson, the U.S. Navy Chief of Naval Operations, said Stearney was found dead at his residence in Bahrain on Saturday. He died in an apparent suicide and foul play is not suspected, according to CBS News.
"The Naval Criminal Investigative Service and the Bahraini Ministry of Interior are cooperating on the investigation," Richardson said in a statement. Rear Admiral Paul Schlise, the deputy commander of the Fifth Fleet, has assumed command.
"This is devastating news for the Stearney family, for the team at Fifth Fleet and for the entire Navy," Richardson said. "Scott Stearney was a decorated Naval warrior. He was a devoted husband and father, and he was a good friend to all."
Stearney was originally from Chicago and entered the U.S. Navy in October 1982. He served in numerous strike fighter squadrons flying the FA-18 Hornet and accumulated more than 4,500 flight hours and over 1,000 carrier-arrested landings, according to his biography.
Stearney had numerous roles during his career, including as chief of staff of Joint Task Force 435 in Afghanistan, aide de camp to the chief of naval operations, deputy director at J6 U.S. Joint Forces Command, executive assistant to the deputy commander at U.S. Joint Forces Command, and chief of staff at Strike Force Training Atlantic.
If you or someone you know needs help, call the U.S. Suicide Prevention Lifeline at 800-273-8255, a free and 24/7 service that can provide suicidal persons or those around them with support, information and local resources. If you're in the United Kingdom, call the Samaritans at 116123.