Pipeline explodes in central Mexico, killing at least 21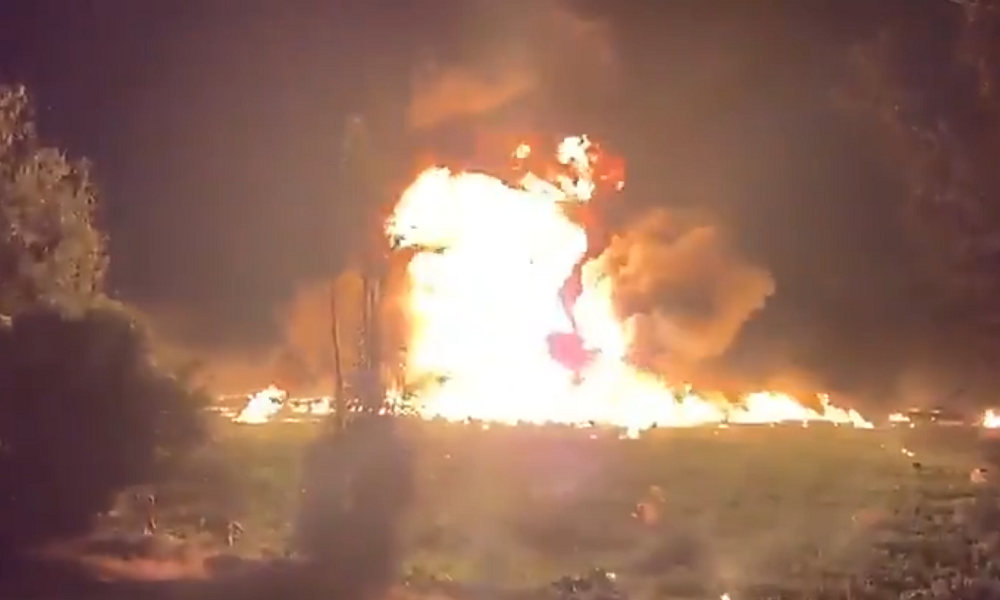 A pipeline in central Mexico has exploded while hundreds of people were trying to fill containers with fuel, killing at least 21 people and injuring more than 70 others, officials say. The death toll is expected to rise.
The accident happened at about 6:40 p.m. local time on Friday when an estimated 300 people were trying to take fuel from a leaking pipeline in Tlahuelilpan, a town in the central state of Hidalgo.
Footage from the scene showed multiple fires and a huge flame shooting into the sky. More than a dozen bodies, some of them burning, were visible in photos shared on social media.
Hidalgo Governor Omar Fayad said at least 21 people were killed and 71 others were injured. Many of the victims were reportedly suffering from serious burn injuries and the death toll is expected to rise.
"Due to the emergency caused by the explosion of a pipeline in Tlahuelilpan, Hidalgo, the national emergency committee was immediately activated to help those affected," Security Minister Alfonso Durazo said.
President Andrés Manuel López Obrador, who took office on December 1, has launched a crackdown on the problem of fuel theft. It's estimated to have cost the government more than $3 billion in 2018.
"I call on the entire population to not be complicit in the theft of fuel," Fayad said. "This, besides being illegal, puts your life and the lives of your families at risk. What happened in Tlahuelilpan today should not happen again."
Antes de la explosión, habitantes de Tlahuelilpan extraían gasolina del ducto de Pemex en Hidalgo #MinutoAMinuto https://t.co/PkE6o9rGj3 pic.twitter.com/mZh8b4LsED

— Milenio.com (@Milenio) January 19, 2019
VIDEO: Pipeline explodes in central Mexico, killing at least 20 people and injuring more than 60 others https://t.co/aae2DWY78o pic.twitter.com/BdTOQM9bZe

— BNO News (@BNONews) January 19, 2019
BREAKING: Pipeline explodes in central Mexico, causing a large number of casualties https://t.co/aae2DWY78o pic.twitter.com/ty97oigf6v

— BNO News (@BNONews) January 19, 2019