5 dead in shooting at home in Blanchard, Texas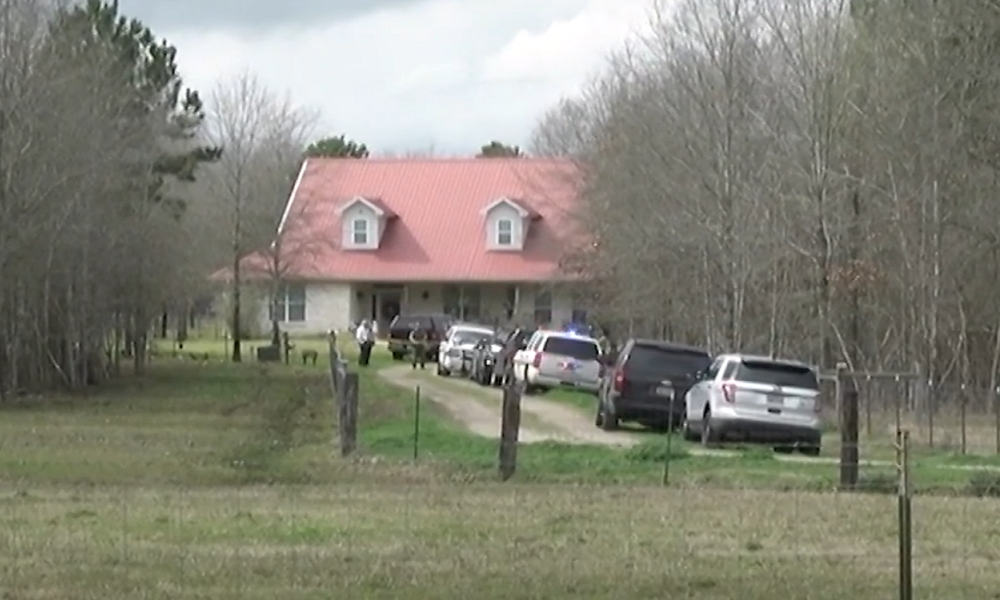 Five people have been killed in a shooting at a home in eastern Texas, according to local officials, but only few details are currently available. It's unknown if a suspect is at large.
The incident was reported at 10:32 a.m. on Monday when deputies were called for an assault with multiple victims at a home in the 3600 block of FM 3126 in Blanchard.
Blanchard is a community near Lake Livingston in Polk County, about 68 miles (110 kilometers) northeast of Houston.
"Troopers from the Texas Highway Patrol and Deputies arrived on scene discovering multiple victims from apparent gunshot wounds," the Polk County Sheriff's Office said. "The scene is extremely fluid making it difficult to release information."
Five people were confirmed dead, but there was no immediate word on their identities and it's unclear if a suspect is at large. There was also no word on a possible motive.