False alarm prompts lockdown at Norfolk Naval Shipyard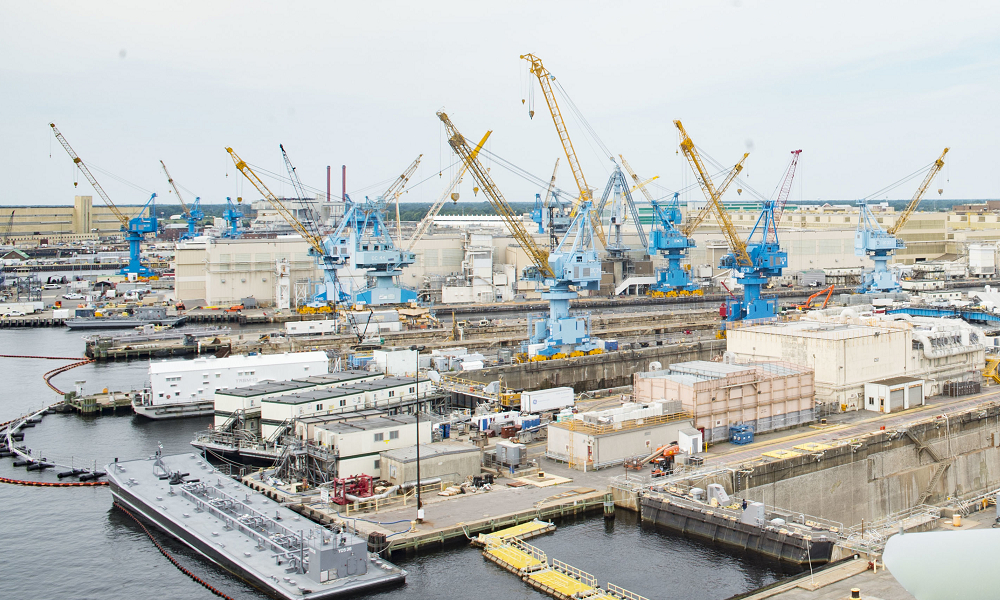 The Norfolk Naval Shipyard in Virginia was put on lockdown while authorities investigated reports of an active shooter and a threatening message, but nothing was found, officials say.
The incident began at about 9 a.m. on Thursday when a threatening message was found on a bathroom wall at the Navy Yard in Portsmouth. As a precautionary measure, a small area was evacuated.
More than 2 hours later, at 11:30 a.m., the shipyard was put on lockdown due to reports of an "active shooter," officials said. It was not immediately clear what exactly triggered the lockdown or whether it was linked to the threatening message.
"There are initial reports of an active shooter situation at Norfolk Naval Shipyard. All personnel should remain sheltered in place. We will provide updates as more information becomes available," the shipyard said in an alert. "This is NOT a drill."
Police quickly said it was likely a false alarm, but the shipyard remained on lockdown until 1:40 p.m.
"Norfolk Naval Shipyard has returned to normal operations," it said in an update. "Reports of an active shooter were deemed a false alarm. Lockdown conditions on the base have been lifted."
Other details have not been released.