Blackout plunges most of Venezuela into darkness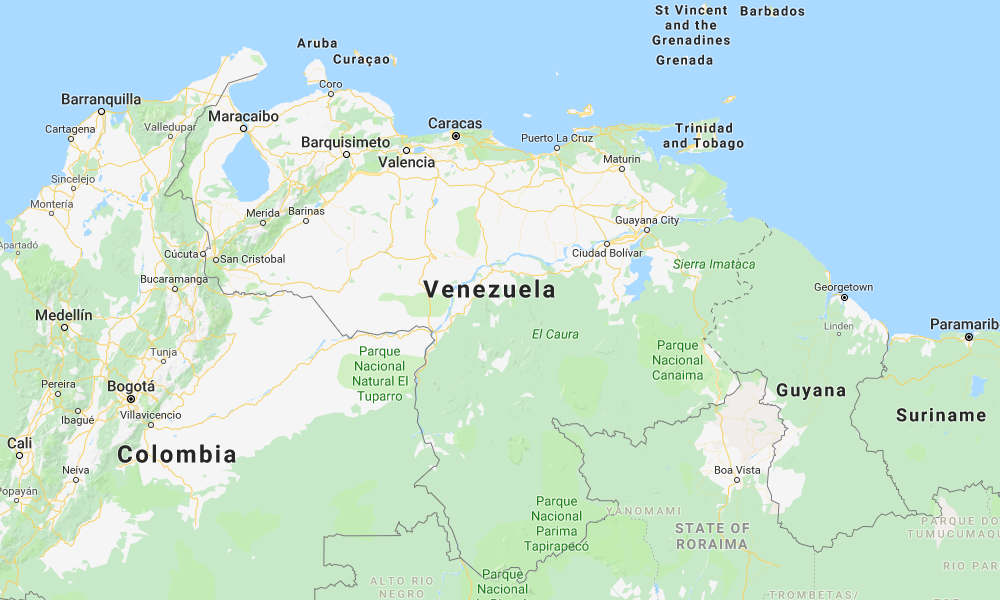 A blackout has hit large parts of Venezuela, plunging the capital Caracas and many other cities into darkness, witnesses say. The government claims it was caused by an act of "sabotage" at the Guri Dam.
The outage began at about 4:30 p.m. local time on Thursday and is affecting all parts of the country, which is going through a political and economic crisis. At least 22 out of 23 states are affected, according to residents.
The outage was ongoing at 11 p.m. and there was no word on how long it could take to resolve. National power company Corpoelec said on Twitter that it is working to restore power.
Meanwhile, the government claimed that the outage was caused by an act of sabotage at the Guri hydroelectric dam in eastern Venezuela. "The electric war announced and directed by U.S. imperialism against our people will be defeated," President Nicolás Maduro said.
Information Minister Jorge Rodriguez claimed U.S. Senator Marco Rubio was involved in the sabotage. Rubio, a Republican from Florida who is calling on Maduro to resign, mocked the accusation in a tweet.
"My apologies to people of Venezuela. I must have pressed the wrong thing on the 'electronic attack' app I downloaded from Apple. My bad," Rubio said in the tweet, in which he called Rodriguez the "Baghdad Bob" of Caracas.
Although Venezuela is frequently hit by power outages, especially in the west, Thursday's incident was significantly larger.
Venezuela is in the midst of a political crisis after opposition leader Juan Guaidó declared himself president, which dozens of countries have recognized. But Venezuela is also suffering from hyperinflation, chronic shortages of food and medicine, and frequent power outages.
Video from Caracas:
BREAKING: Blackout hits large parts of Venezuela, including the capital Caracas; government claims it was caused by 'sabotage' – REU pic.twitter.com/xTSzcOH6s1

— BNO News (@BNONews) March 7, 2019