California Amber Alert: Alora Benitez last seen in Torrance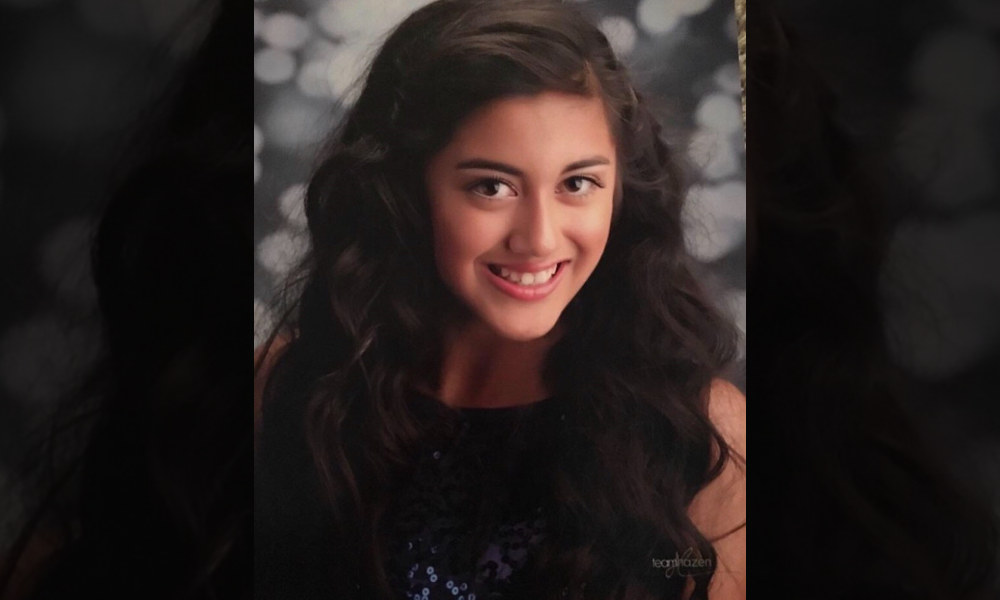 UPDATE: The amber alert has been canceled. Alora and her mother were found in Chihuahua, Mexico, on July 23. Both were determined to have entered Mexico illegally and they were deported through the Paso Del Norte port of entry, after which the mother was taken into custody for the murder of Jeffrey Appel. FBI agents took custody of Alora pending her return to California and reunification with her family.
UPDATE: The amber alert has been expanded to include Nevada.
A California Amber Alert has been issued for 15-year-old Alora Benitez who is believed to be in the company of two murder suspects, local officials say. Anyone with information is urged to call 911 immediately.

Alora was last seen in Torrance at 9 a.m. on Wednesday, according to the Los Angeles County Sheriff's Department. She is believed to be traveling with her mother and an adult male, both of whom are murder suspects.
They are believed to be traveling in a white 2013 BMW 4-door sedan with Nevada license plate "MARIMAR." It's unknown where they may be heading, according to the amber alert, which was issued on late Wednesday night.
Alora's mother, 40-year-old Maricela Mercado, and the man, 39-year-old Roman Cerratos, are suspects in the murder of a man who was found dead in the front seat of a parked car in Carson on Tuesday. "They are considered armed and dangerous," the amber alert said.
Anyone who sees Alora, the suspects, or the suspect vehicle is urged to call 911 immediately, or call Detective Lawler or Detective Blagg at (323) 890-5500 if you have any other information. If you prefer to stay anonymous, call Crime Stoppers at (800) 222-TIPS (8477).