New Mexico Amber Alert: Riley Anderson missing from Carlsbad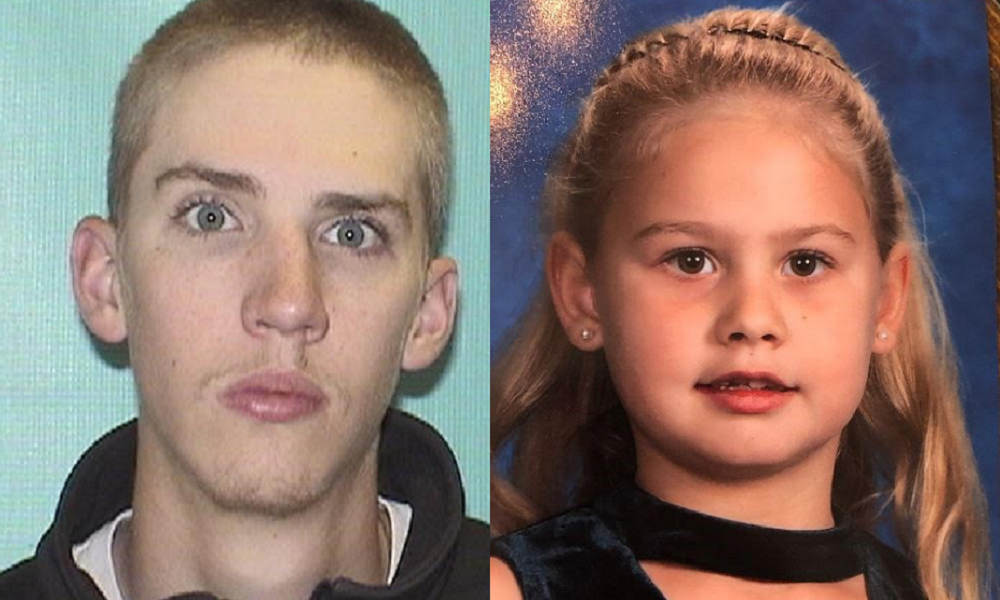 UPDATE: The amber alert has been canceled. Riley was found safe, according to state police.
A New Mexico Amber Alert has been issued for 7-year-old Riley Anderson after she was reported missing from Carlsbad, local officials say. Anyone with information is urged to call 911 immediately.
Riley was last seen on Rockin R Road, about 5 miles east of US Highway 285 between Carlsbad and Artesia, but details about the circumstances of her disappearance were not immediately known.
Investigators believe Riley is with Luke Talley, a 27-year-old man. The nature of his relationship with the child, if any, is unknown. He may be taking the child to Ruidoso in Lincoln County or Cloudcroft in Otero County.
"After police were contacted, a thorough investigation has commenced," New Mexico State Police said in a statement. "Many details are still unknown and under investigation. However, of urgent concern is the whereabouts of Riley."
Talley is believed to have taken the child in a white 2012 Silverado with New Mexico license plate 608STF.
Riley is described as a 7-year-old white female with short blonde hair and hazel eyes, standing 3 feet 6 inches tall and weighing 50 pounds. Talley is a 27-year-old male with blonde hair and blue eyes, standing 6 feet 5 inches tall and weighing 60 pounds. He has tattoos on both arms.
Anyone who sees Riley, Talley, or the suspect vehicle is urged to call 911 immediately, or call the Carlsbad Police Department at (575)-885-2111 if you have any other information that could help investigators.
This is an amber alert. Please check back or follow @BNONews on Twitter as details become available. If you want to receive breaking news alerts by email, click here to sign up. You can also like us on Facebook by clicking here.