Strong earthquake hits eastern Taiwan, injuring at least 17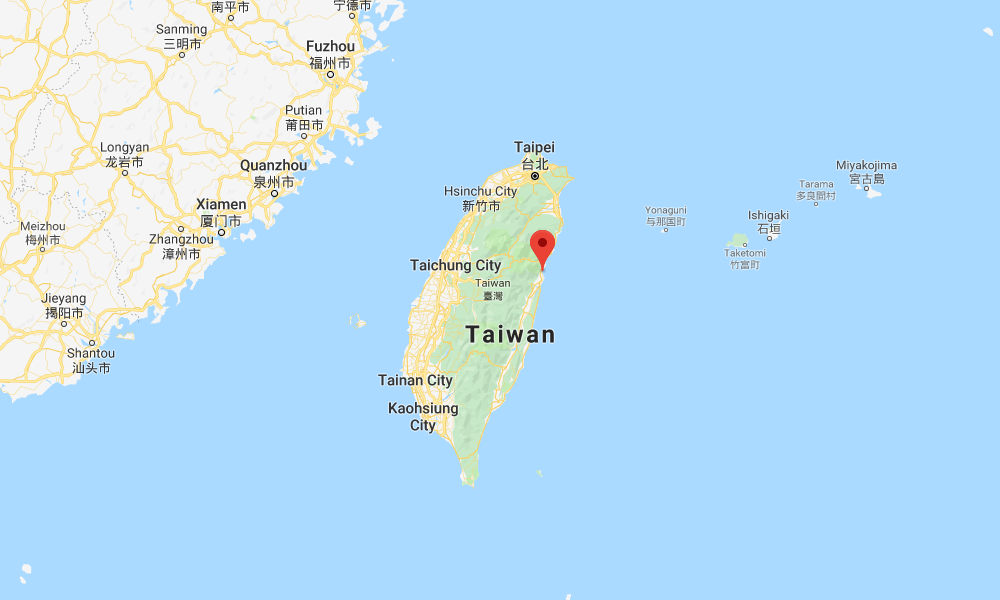 A strong earthquake with a preliminary magnitude of 6.1 has struck the eastern coast of Taiwan, causing some damage and injuring at least 17 people, officials say. Shaking was felt in the capital Taipei.

The earthquake, which happened at 1:01 p.m. local time on Thursday, was centered about 10 kilometers (6.2 miles) northwest of Hualien City. It struck at a depth of 18 kilometers (11 miles), making it a very shallow earthquake.
The Central Weather Bureau and the U.S. Geological Survey put the preliminary magnitude at 6.1. The Weather Bureau said the maximum intensity of 7 was recorded in parts of Hualien County.
Panicked residents rushed onto the street in a number of cities and footage shown on local TV showed damage to buildings. At least 17 people were injured, including a 40-year-old Malaysian tourist who was seriously hurt by falling rocks at Taroko National Park.

"It was big and kept shaking for almost 30 seconds," a resident in the Dali District said. In Taipei, where the intensity reached 5, residents also described feeling a strong earthquake.
"At first there was a slight rumble at which I thought I noticed something strange, this was followed by a strong violent shake which made everyone pretty concerned," said Hsu Tzu-Ting in Bali District, near Taipei. "The chandeliers swung around for a few minutes afterwards."
Taiwan, located along the so-called Pacific Ring of Fire, is at times rattled by moderate to strong earthquakes. A powerful 7.6-magnitude earthquake struck central Taiwan in 1999, killing at least 2,297 people and injuring nearly 9,000 others.
Stations all closed pic.twitter.com/FVBLcRiRQz

— Steve the universal (@steveuniversal) April 18, 2019