Priest, 5 others killed in Burkina Faso church attack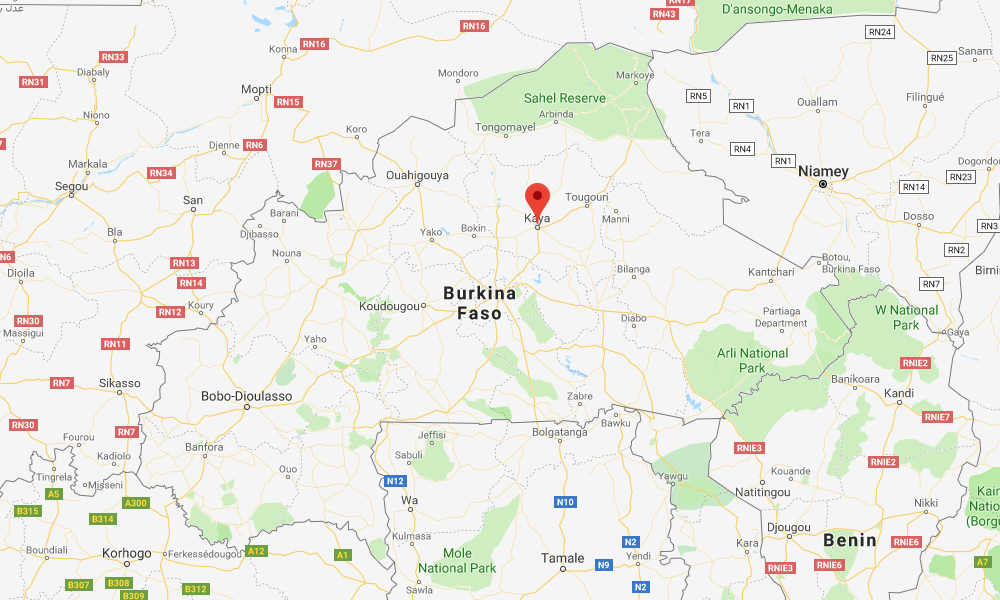 Unidentified gunmen stormed a Catholic Church in Burkina Faso on Sunday morning, killing the priest and five worshippers before they set the building on fire, local officials say. It follows a similar attack on a Christian church last month.
The attack happened at about 9 a.m. as worshippers were gathering for Sunday Mass at a Catholic Church in the village of Dablo, about 90 kilometers (56 miles) from Kaya in the country's north, close to the volatile border with Mali.
The attackers arrived on motorcycles and ordered women and children to leave before six men, including the priest, were executed, according to the Burkina Information Agency. They then set the church and nearby buildings on fire.
Sunday's attack was carried out by about 20 men, according to Dablo Mayor Boucary Zongo. He told the Reuters news agency that they looted a pharmacy and other stores before fleeing the scene.
The attack comes less than a month after gunmen opened fire at a Protestant church in the same region, killing a pastor and five worshippers. It's unknown who is behind the attacks.