Nevada Amber Alert: Genesis Reynoso missing from Reno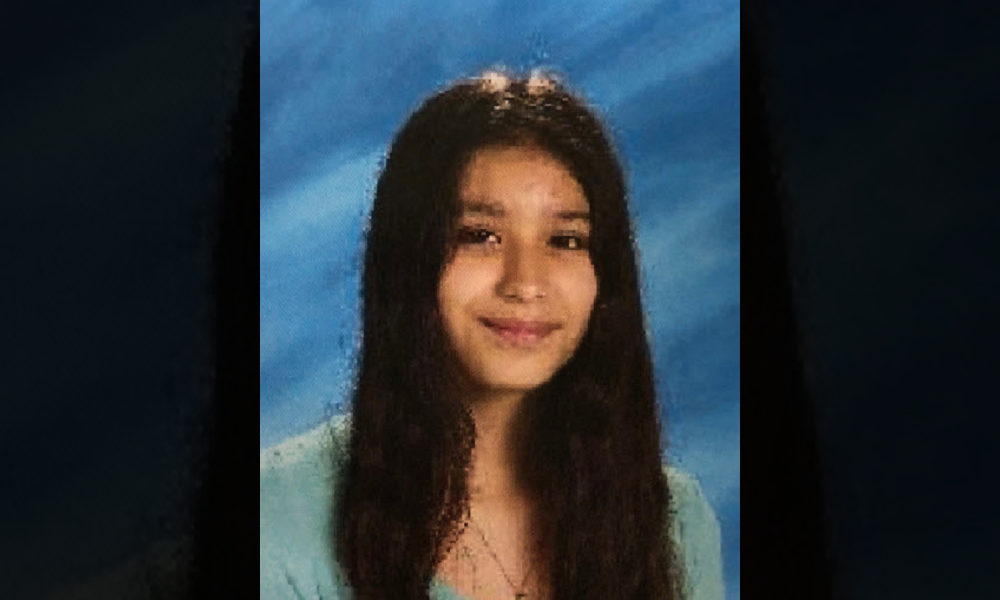 UPDATE: The amber alert has been canceled. Genesis has been found, according to Reno Police. Other details were not immediately known.
A Nevada Amber Alert has been issued for 13-year-old Genesis Reynoso who disappeared after she left her school in Reno and was supposed to be meet up with an older man, local officials say. Anyone with information is urged to call 911 immediately.
Genesis was last seen at Vaughn Middle School in Reno at 2 p.m. on Thursday, according to the amber alert. She is believed to have gone to Wingfield Park to meet up with an older man by the name of Diego Martinez, and she hasn't been seen since.

According to police, Genesis is believed to have sent 2 Snapchat messages, one saying "help" and the other one saying "I'm going to die," but it's unclear when they were sent. A statewide amber alert was issued on Friday afternoon.
Martinez is believed to be an Hispanic male, according to Reno police. Other details, including his age and a description, were not immediately known. Genesis and Martinez may be traveling in an unknown vehicle.
Genesis is described as a 13-year-old female with brown hair, brown eyes, and a small scar under her left nostril. She is 5 feet 1 inch tall and weighs 120 pounds. She was last seen wearing a blue Vaughn Middle School sweat shirt, black jeans, and a black back pack with pink and white flowers.
Anyone who sees Genesis or the suspect is urged to call 911 immediately, or call the Reno Police Department at either 775-334-2121 or 775-334-2677 if you have any other information that could help investigators.
This is an amber alert. Please check back or follow @BNONews on Twitter as details become available. If you want to receive breaking news alerts by email, click here to sign up. You can also like us on Facebook by clicking here.