Strong earthquake hits Panama-Costa Rica border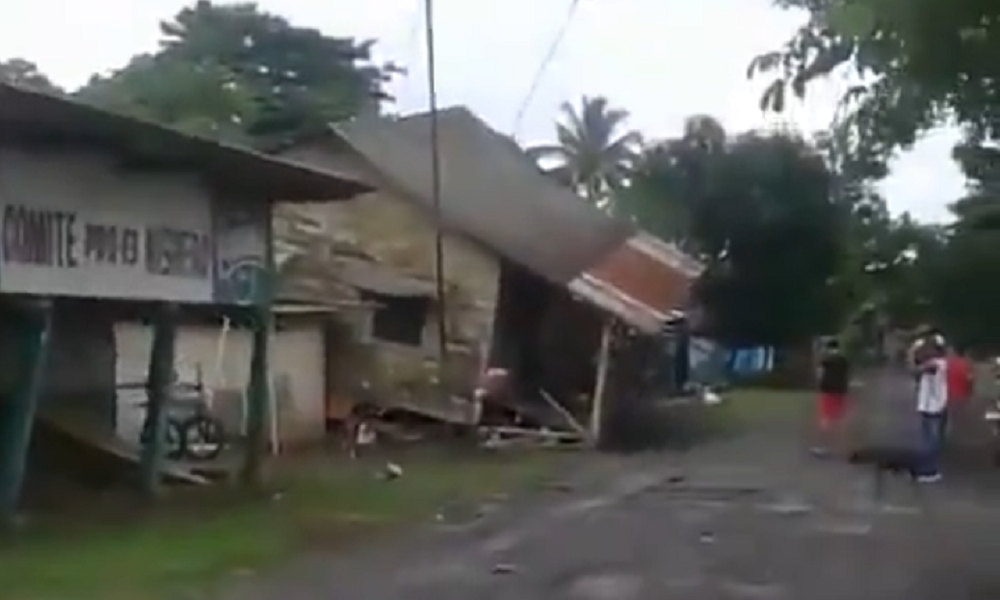 A strong earthquake measuring 6.1 has struck Panama near the border with Costa Rica, causing some damage and injuring at least five people, officials and residents say. There were no reports of fatalities.
The earthquake, which hit at 2:24 p.m. local time on Sunday, struck on the Panamanian side of the border, about 8 kilometers (5 miles) northeast of Paso Canoas or 44 kilometers (27 miles) northwest of David.
The U.S. Seismological Survey (USGS) measured the earthquake at 6.1 and said it struck at a depth of 37 kilometers (23 miles). Panama's seismological agency put it higher, at 6.3, while Costa Rica put it at 6.0.
Residents near the epicenter reported feeling moderate to strong shaking for about 15 to 20 seconds. Authorities in Panama said several homes were seriously damaged, causing two of them to collapse, and at least five people were treated for injuries.
Computer models from the USGS estimate that nearly 1.2 million people could have felt Sunday's earthquake, including 64,000 people who may have experienced "strong" shaking. "There is a low likelihood of casualties and damage," the USGS said.
Both Panama and Costa Rica are on the so-called 'Pacific Ring of Fire,' an arc of fault lines circling the Pacific Basin that is prone to frequent and large earthquakes. A 6.1-magnitude earthquake hit southeast Costa Rica in August 2018, causing some damage but no casualties.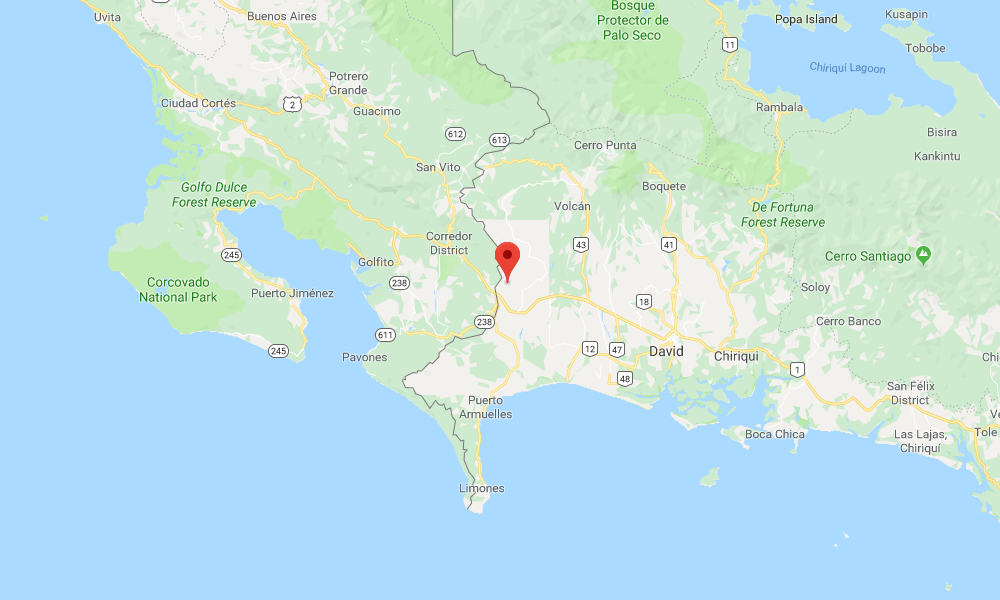 Reporta @roxannasaldanac: Más imágenes sobre la afectación en algunas viviendas tras el fuerte sismo en la frontera entre Panamá y Costa Rica. Hasta el momento no hay reporte de personas heridas. #NoticiasTVN pic.twitter.com/O931GGgwXL

— TVN Noticias (@tvnnoticias) May 12, 2019
#NoticiasTVN Video de cómo quedó local comercial tras sismo registrado en la provincia de Chiriquí. Conoce más detalles en https://t.co/2ZF5Q9TiJ4 pic.twitter.com/szAa3WFo31

— TVN Noticias (@tvnnoticias) May 12, 2019