U.S. forces in Iraq and Syria on high alert for possible 'imminent threat'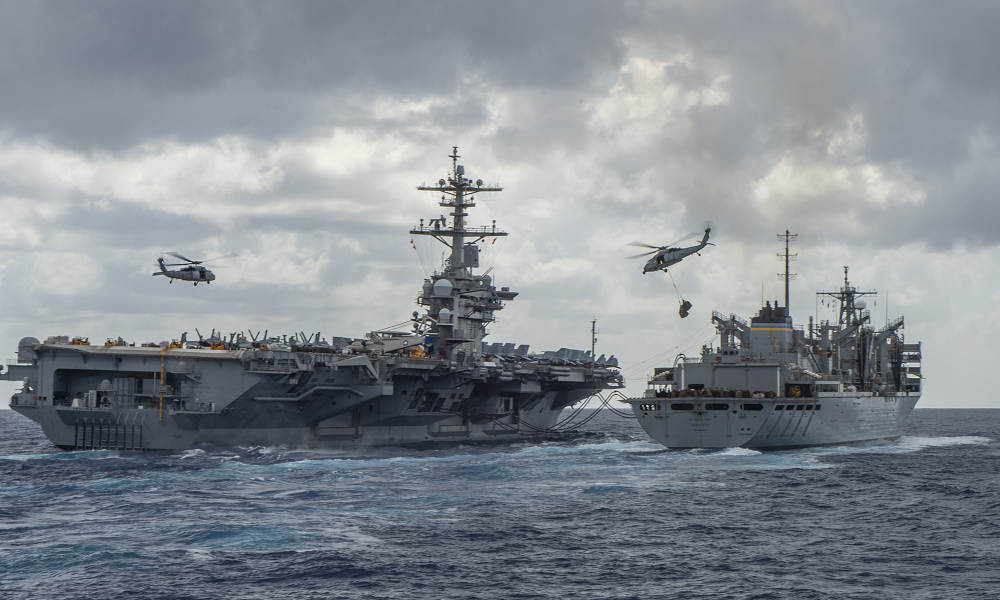 All U.S. forces in Iraq and Syria have been put on high alert due to "credible and possibly imminent threats" from Iranian-backed forces, the U.S. military said on Tuesday, disputing a statement from a British official.
"U.S. Central Command, in coordination with Operation Inherent Resolve, has increased the force posture level for all service members assigned to OIR in Iraq and Syria," said Capt. Bill Urban, a spokesman for U.S. Central Command.
"As a result, OIR is now at a high level of alert as we continue to closely monitor credible and possibly imminent threats to U.S. forces in Iraq," Urban added in his statement, which provided no further details on the alleged threat.
The U.S. currently has about 5,000 troops in Iraq and 2,000 in Syria as part of an international coalition to defeat ISIS.
Urban's statement came just hours after British Major General Chris Ghika, a top coalition officer, said there was no sign of an increased threat. "There are a substantial number of militia groups in Iraq and Syria, and we don't see any increased threat from any of them at this stage," he said, as quoted by AP.
In an unusual statement, Urban took issue with Ghika's assessment. "Recent comments from OIR's Deputy Commander run counter to the identified credible threats available to intelligence from U.S. and allies regarding Iranian backed forces in the region," he said.
Tensions have been rising for weeks over Iran's nuclear capabilities and its missile program. Last year, U.S. President Donald Trump withdrew from the nuclear deal between Iran and world powers, even though all parties agreed that Iran was in compliance with the deal's requirements.
Earlier this month, citing indications of heightened Iranian readiness to conduct operations against U.S. forces and U.S. interests, the U.S. military sent additional forces to the Middle East, including the USS Abraham Lincoln Carrier Strike Group, a U.S. Air Force bomber task force, the USS Arlington, and a Patriot battery.
Iranian Supreme Leader Ayatollah Ali Khamenei said earlier on Tuesday that Tehran is not seeking war with the United States. And in Washington, Trump denied a report that he was considering a plan to send 120,000 U.S. troops to counter Iran, saying: "Hopefully we're not going to have to plan for that. And if we did that, we'd send a hell of a lot more troops than that."