2 dead, 13 injured as car hits preschoolers in western Japan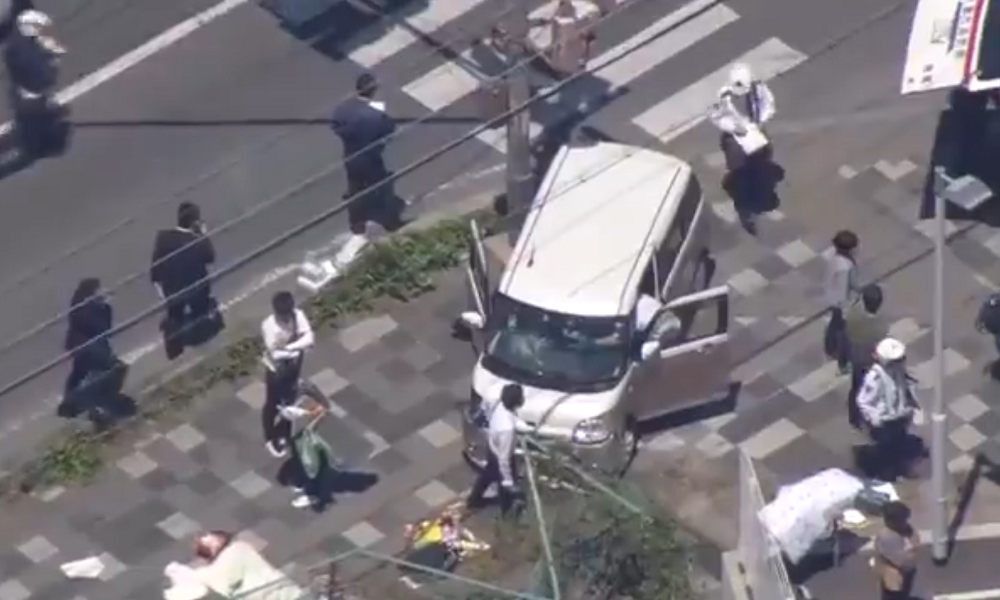 A vehicle has plowed into a group of preschoolers in western Japan, killing at least two children and injuring more than a dozen others, local officials say. Two drivers were taken into custody on suspicion of negligence.
The accident happened just after 10 a.m. local time on Wednesday when 16 people from a daycare center were waiting at a three-way intersection in Ōtsu, a city in Shiga Prefecture in western Japan.
As they were waiting, two vehicles were involved in a collision, causing one of the vehicles to drive into the group. The two female drivers were both arrested on suspicion of causing injury through negligence.
The group which was hit consisted of 16 people, including 3 caregivers and 13 children between the ages of 2 and 3, police said. All of the preschoolers and 2 of the caregivers were taken to hospital for treatment.
Two of the victims, a 2-year-old boy and a 2-year-old girl, were pronounced dead at a local hospital, according to the Kyodo news agency. A 2-year-old boy and a 3-year-old girl were reported to be in critical condition.
滋賀県警察本部に入った連絡によりますと、午前10時すぎ、大津市大萱の交差点で、十数人の保育園の園児の列に車が突っ込んだということです。
けが人がいるという情報があり、警察や消防が現場の状況を調べています。https://t.co/UPhThk8Rxk#nhk_news pic.twitter.com/B9wPzhchWr

— NHKニュース (@nhk_news) May 8, 2019