Freak hailstorm hits Mexican city of Guadalajara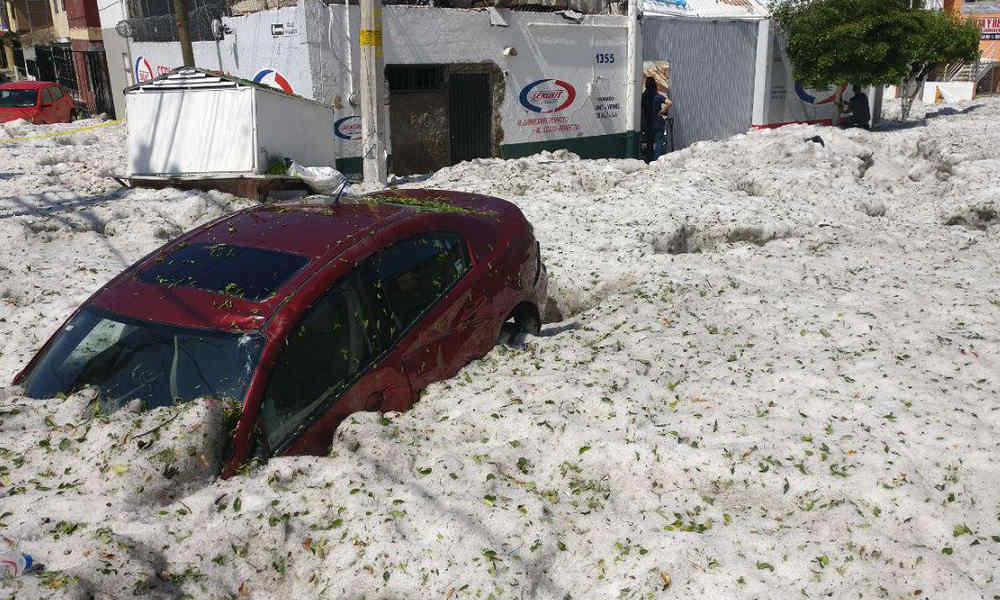 A freak hailstorm hit the Mexican city of Guadalajara on early Sunday morning, causing hail accumulation as high as 1.5 meter (5 feet) in some places, local officials say. Some people had to be rescued and hundreds of homes were damaged.
The incident happened at about 1 a.m. local time on Sunday when heavy rain and large hail hit parts of Guadalajara, the capital of Jalisco state in western Mexico. Rancho Blanco and the Industrial Zone appeared to be the worst affected areas.
"I went there to evaluate the situation and I witnessed scenes which I had never seen before: hail accumulation more than a meter high, and then we wonder if climate change exists," Jalisco Governor Enrique Alfaro Ramírez said.
Roads were blocked and hail accumulation was pushed into residential buildings in the worst-affected areas, causing damage to more than 300 homes. Several people had to be rescued from the roofs of their vehicles as streets were turned into rivers of moving hail accumulation.
"The most important of all is that at the moment there are no reports of injured people or fatalities," Governor Alfaro Ramírez said.
Emergency workers and city employees, with assistance from the army, worked throughout the night and morning to clear city roads which were blocked by hail accumulation. Several residents said Sunday's hailstorm was unprecedented in the region.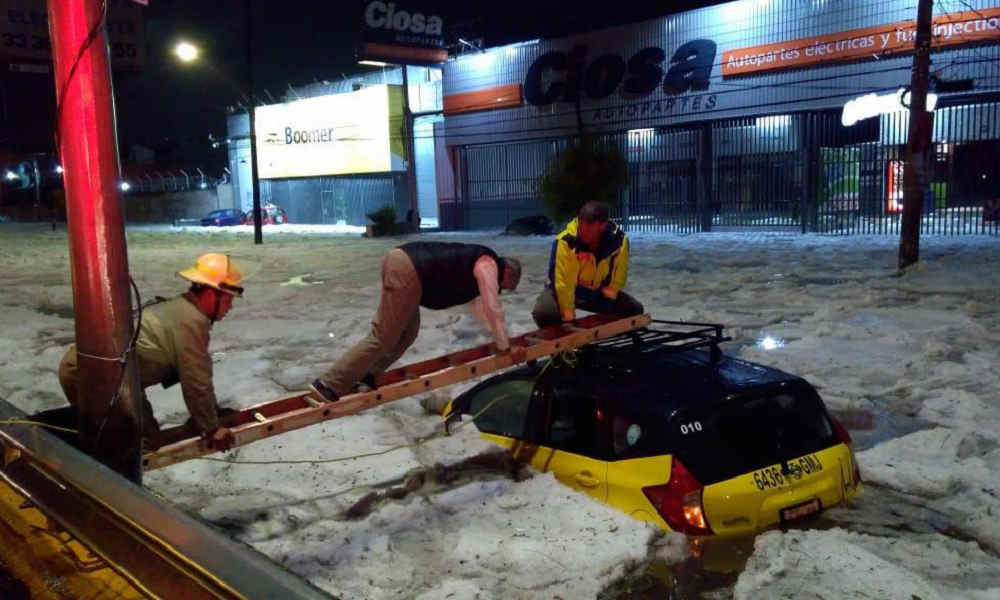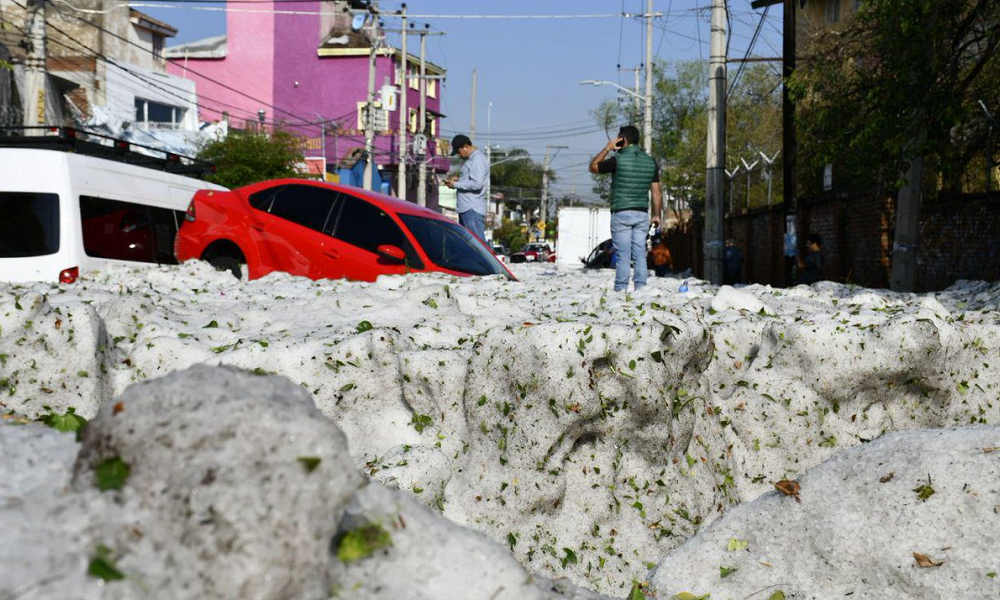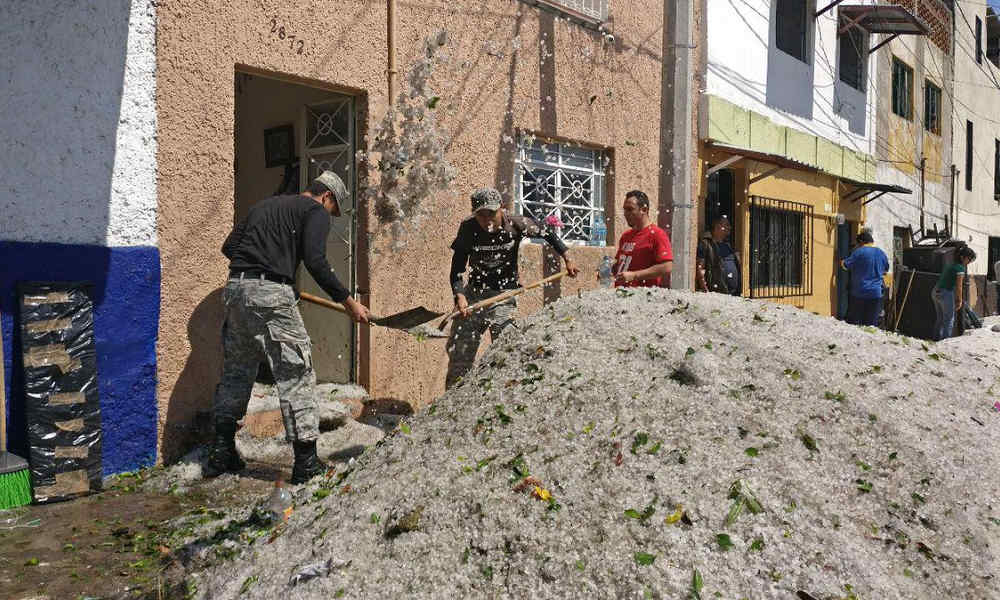 My city Guadalajara, Jalisco had its first big hailing storm last night and I've never seen such rarity, and it rains like hell over there. Thats 39.8 inches of hail. 1 meter and a half. Can yall see how trapped these trailers are????
Video credits to my father: pic.twitter.com/JPfjQVm699

— dani (@DanielaLomle) June 30, 2019