High-altitude balloons cause UFO reports in Kansas City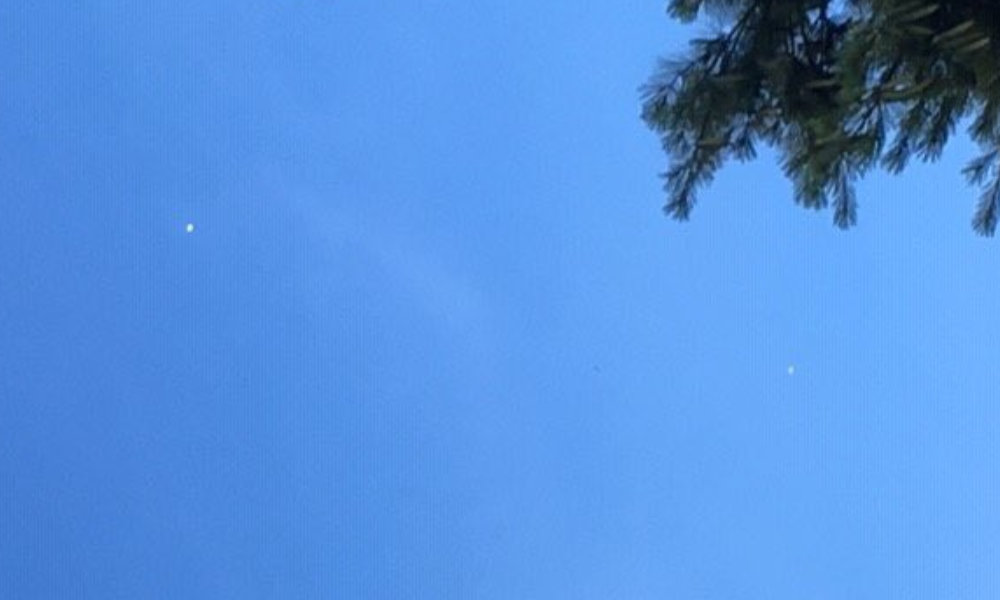 Two floating objects which were spotted over Kansas City, Missouri, on Thursday night quickly went viral on social media, but they were later identified as balloons belonging to either Project Loon or DARPA.
It happened at about 7:30 p.m. on Thursday when residents spotted two small, white spheres in the sky. They were visible from Kansas City, Gladstone, Kearney, and other nearby locations.
"We honestly have no explanation for the floating objects over Kansas City," the National Weather Service said on Twitter, where reports of UFOs were quickly going viral. Local ABC affiliate KMBC said it received "numerous calls" from residents.
Several observers said the objects are believed to be balloons from Project Loon, which is part of Alphabet Inc. Its high-altitude balloons are part of a plan to provide internet access to rural and remote areas.
However, they could also belong to the Defense Advanced Research Projects Agency (DARPA), according to an agency spokesperson. DARPA launched 3 balloons from Maryland on Monday as part of a test of the Adaptable Lighter Than Air (ALTA) program.
Here's the best look we could get with our cameras. @kmbc pic.twitter.com/GQQRsVdhmg

— William Joy (@WilliamKMBC) June 21, 2019
We honestly have no explanation for the floating objects over Kansas City.

— NWS Kansas City (@NWSKansasCity) June 21, 2019
Items in the sky over KC are @Google @GoogleLoon Balloons.

They are up above 70 kft but they are so large, that you can see them.@NWSKansasCity @kmbc #kswx #mowx pic.twitter.com/6E3gMyKt5n

— James Hyde (@wxmeddler) June 21, 2019
Two #ProjectLoon balloons are apparently triggering some #UFO calls in #KansasCity #KS – Here they are on the ADS-B radar map. One is at 79,000 feet, the other at 70,100 feet. cc @NWSKansasCity Here's more info on Loon : https://t.co/lB8QUA9CPC pic.twitter.com/gcCLdHCLl7

— AI6YR (@ai6yrham) June 21, 2019