4 bodies found at home in Markham, north of Toronto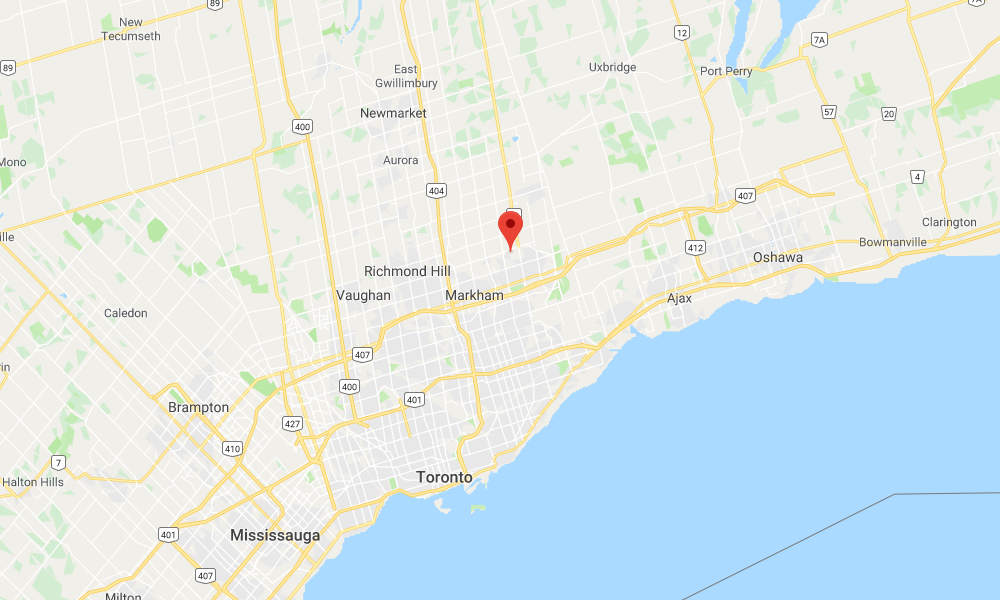 A 20-year-old man has been arrested after four bodies were found at a home in Markham, about 25 kilometers (16 mi) northeast of Toronto, local police say. It was not immediately known how they died.
The incident began just before 3 p.m. on Sunday when officers from York Regional Police were called to a residence on Castlemore Avenue. It followed a report that multiple people were possibly injured at the location.
"When officers arrived they made contact with a man at the front door who was taken into custody," police spokesman Andy Pattenden said. "A further search of the residence found four people, all of whom were deceased."
The suspect, a 20-year-old man whose name was not immediately released, remained in custody on Sunday night. The deceased have not yet been identified and police have not said how they died.
"Investigators are appealing to anyone who may have seen or heard anything in the area to please come forward," York Regional Police said in a statement. It said the deaths are being treated as "suspicious."
Anyone with information is asked to call the Homicide Unit at 1-866-876-5423 ext. 7865, or send an email to homi[email protected]. You can also call Crime Stoppers at 1-800-222-TIPS.
.@YRP detectives wearing white suits entering the home on Castlemore east of Mingay after four persons found deceased inside the home. Police have a 20 year old in custody pic.twitter.com/iwpS2t1LNC

— Andrew Collins (@ACollinsPhoto) July 28, 2019