Former U.S. Supreme Court Justice John Paul Stevens dead at 99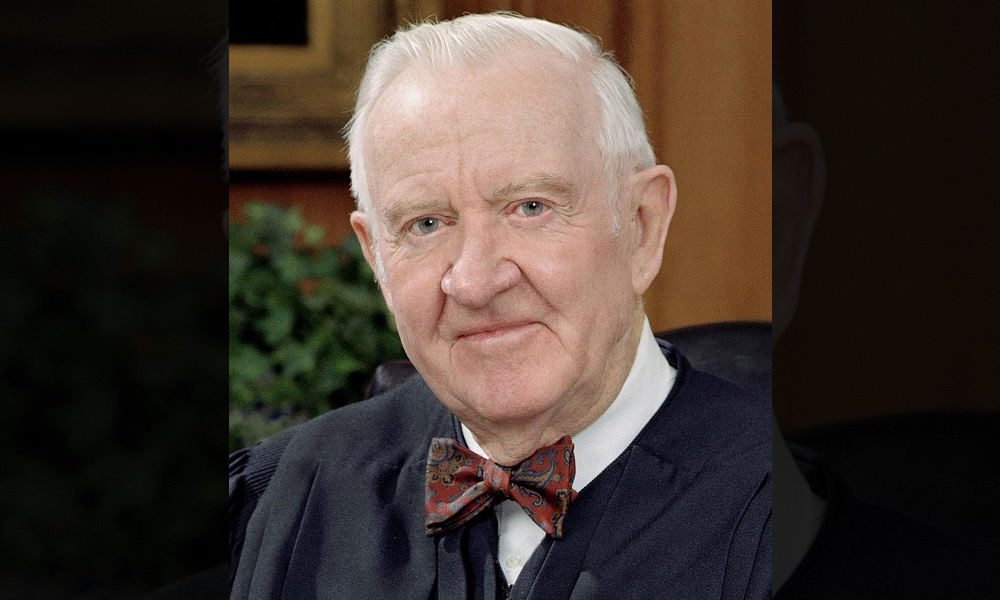 Former U.S. Supreme Court Justice John Paul Stevens, who was nominated by President Gerald Ford in the 1970s and became well-known as an independent thinker, has died in Florida after suffering a stroke, the court says. He was 99 years old.
Stevens died on Tuesday night with two of his daughters by his side at Holy Cross Hospital in Fort Lauderdale, a spokeswoman for the nation's top court said in a statement. He died of complications following a stroke he suffered on Monday.
Republican U.S. President Gerald Ford nominated Stevens in 1975, at a time when the federal appeals court judge was considered to be a moderate. He later became known for his independence and was widely regarded as a liberal, voting in favor of abortion rights and limiting the use of the death penalty.
Stevens retired in June 2010 after serving nearly 35 years, making him the third-longest serving justice in the court's history. Elena Kagan was nominated to succeed him by then-President Barack Obama.
"A son of the Midwest heartland and a veteran of World War II, Justice Stevens devoted his long life to public service," Chief Justice John Roberts said. "He brought to our bench an inimitable blend of kindness, humility, wisdom, and independence. His unrelenting commitment to justice has left us a better nation."
Stevens was born in Chicago on April 20, 1920. He is survived by two of his children, Elizabeth and Susan; nine grandchildren, and 13 great-grandchildren. He was preceded in death by his first wife Elizabeth, his second wife Maryan, his son John, and his daughter Kathryn.