2 dead in shooting at Southaven, Mississippi, Walmart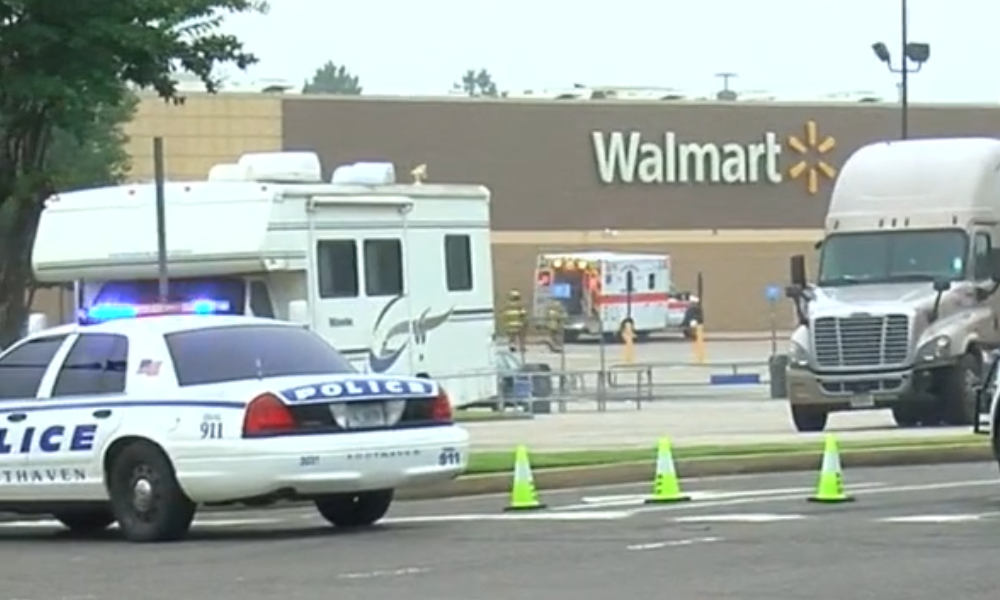 Two employees were killed Tuesday when a former colleague opened fire at a Walmart store in Southaven near Memphis, local officials and witnesses say. The suspect and a city police officer were injured in an exchange of gunfire.
The incident happened at about 6:30 a.m. on Tuesday when officers were called for an active shooter at the Walmart store in Southaven, a city in DeSoto County in Mississippi, just south of Memphis. Several people outside the store reported hearing a series of gunshots.
Two employees were killed, according to the DeSoto County Sheriff's Office. The suspect and a Southaven police officer were both injured in an exchange of gunfire, but the officer was wearing a bulletproof vest and suffered only minor injuries.
At 9 a.m., more than two hours after the shooting, two Walmart employees who were standing outside the store were taken into ambulances. It was not immediately clear why they required medical attention.
The identities of those killed were not immediately known, but both were described as Walmart employees. One Walmart employee told Local 24 News that the shooter is believed to be a former employee who was fired on Monday after working at the store for 25 years.
#BreakingNews: This is the scene at the Walmart in Southaven, MS. Our @BrandonLRichard is on scene working to get information from police. #wmc5 pic.twitter.com/4eri7mmULs

— WMC AN5 Traffic (@MEMTraffic) July 30, 2019
A tragic and tearful start to the day, as there are reports of shots fired at the #Southaven #Walmart Stay @3onyourside pic.twitter.com/u9QGBCYxpq

— Jerrita Patterson (@JerritaP_OnTv) July 30, 2019